Disassembling MGF rear caliper
---
Got round to doing this - had two spare calipers I did a test run on. Both seized handbrake mechanisms!
One was a standard, straight from factory, 10 year old caliper. The other was a fairly new reconditioned caliper I bought for 90 quid including exchange for old one.
Unscrewed the main piston from the caliper, looking down into the chamber: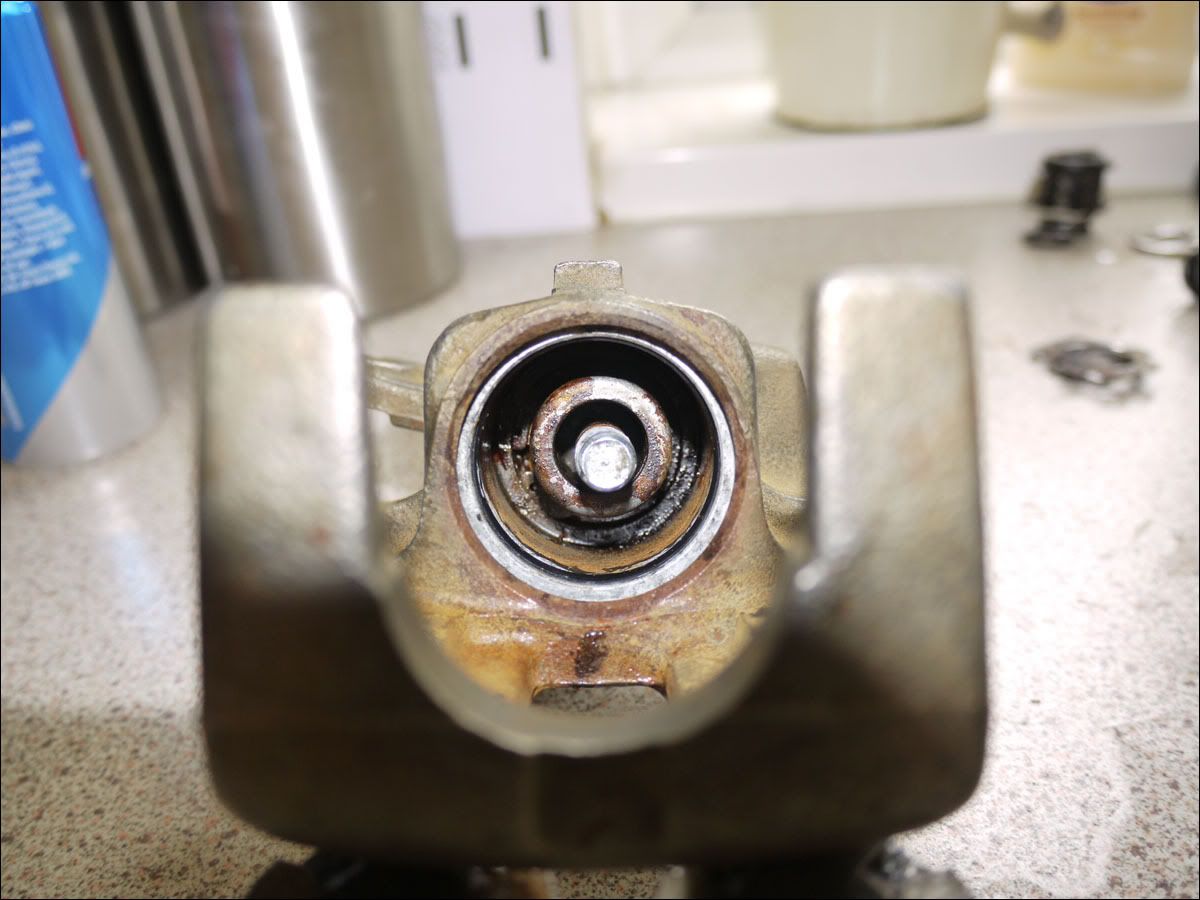 Circlip #1
Use a pair of quality, long nosed circlip extractors, and take it out. It's a bit fiddly, but takes less than a minute.
Once released, the clip should come flying out. It is holding a 'cage' and spring inside, which sits on a washer.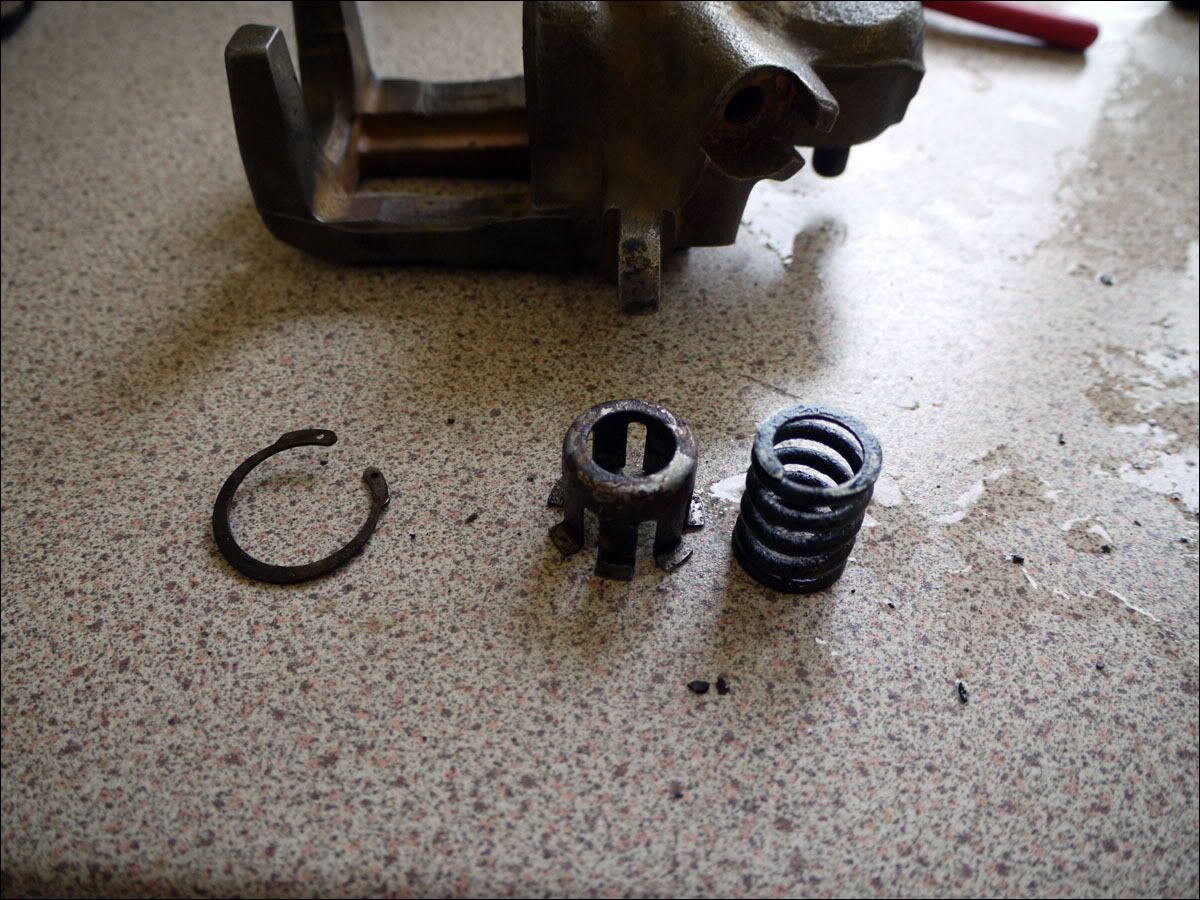 Water has got in here, but these can be cleaned using a toothbrush and abrasive sponge (like ones you do the dishes with). It comes straight off. I had the sink with hot water and washing up liquid.
Underneath, yes another circlip. Do the same as above, and remove the clip. Underneath is a shim which holds the main piston screw. Once released, the screw should come straight out (removing the shim). If it doesn't, use a pair of pliers on the handbrake mechanism bolt at the bottom, while pulling (not damaging the thread) on the main screw.
Once it comes out, you are presented with this:
This is in order of reassembly:
The whole lot at the bottom is totally corroded, and the space it occupies needs to be cleaned of all the gunk.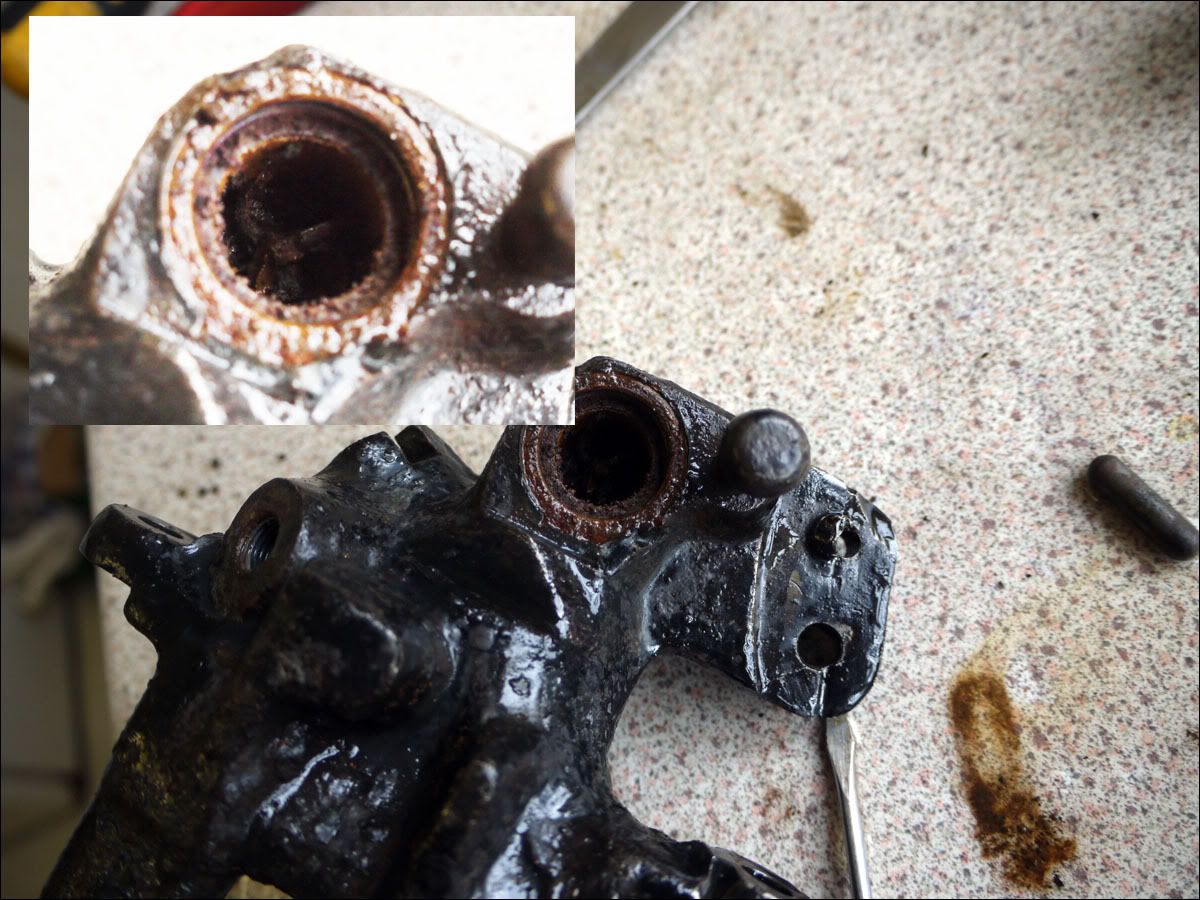 I used carb cleaner and hot, soapy water with a tooth brush. Standard calipers have a needle bearing in the handbrake chamber, whereas refurbed ones are replaced by a simple plastic sleeve. A couple of the needle bearings had disintigrated, a couple had fell out. These can be placed back in the cage.
The handbrake mech rotates and turns a shaft, which has an assymetrical hole: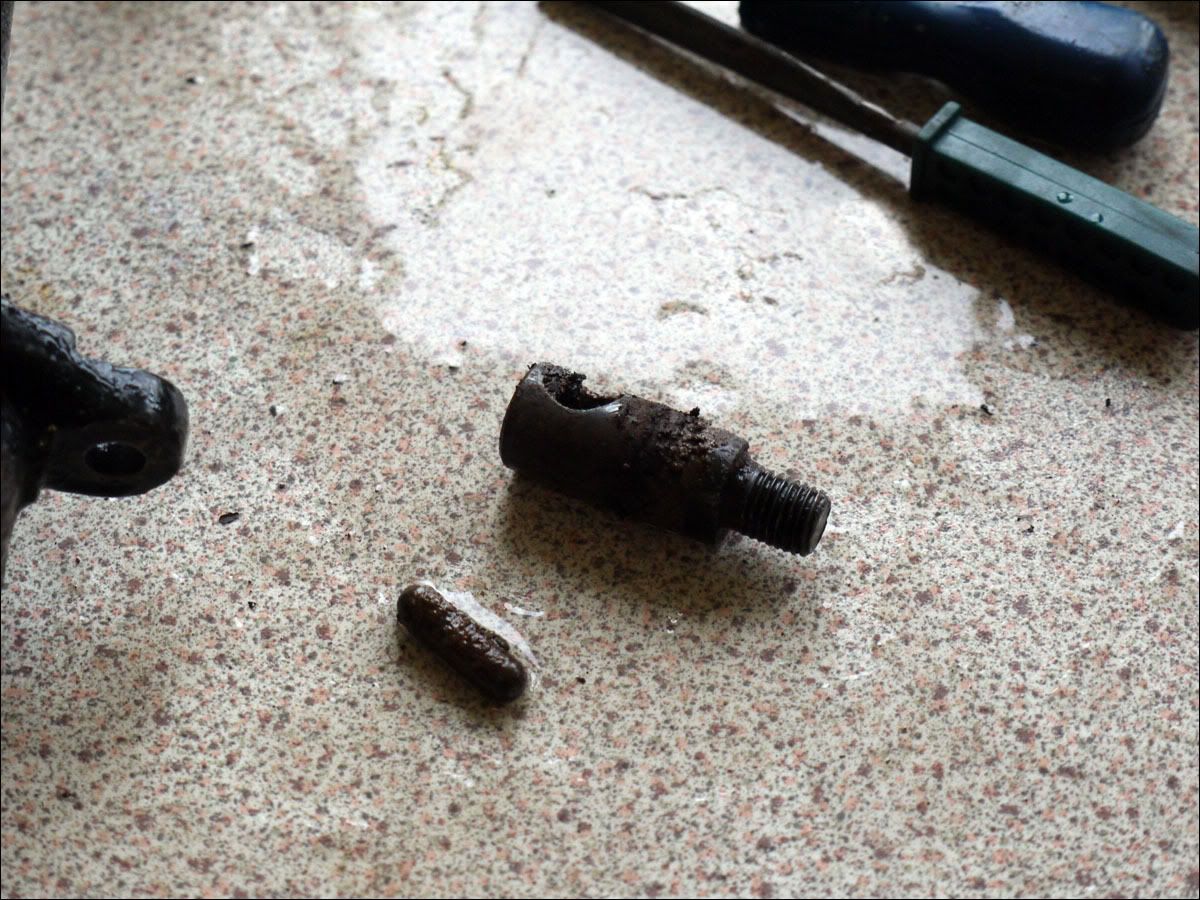 This presses against a small, separate 'nub' (shown here in all it's corroded glory):
Which pushes the main piston screw up slightly (it sits in a hollow at the bottom).
While cleaning the components up, I sprayed the cleaned caliper casing with a coat of zinc primer spray, and then silver enamel spray paint.
I then reassembled, and coated the whole lot in a layer of grease to prevent rust.
The main piston can be disassembled by removing the circlip inside. The internals are 'sprung', and corrosion can also hinder this mechanism.
Views
16077
Comments
2
Comments
Posted 14-03-2011 at 14:32 by

Broon

Posted 30-07-2011 at 12:54 by

Heliguy
Trackbacks