Registered User
Join Date: Apr 2008
Location: Lancashire & Scotland
Car: Rovers - 75's, 600 & 25
Posts: 89
Hydragas connector R100
---
Hi all,
I am away from home at the mo and my dad needs to pump up hter hydragas supspension on my sons Rover 100..
has anyone got a pic of the valve by the rear subframe?
my son has sent me the following pic - is this the valve peering through the wheel arch or does the pipe with the valve on run at a lower height than this?
trying to explain what he is looking for is hard over the phone..
Kindest regards,
kev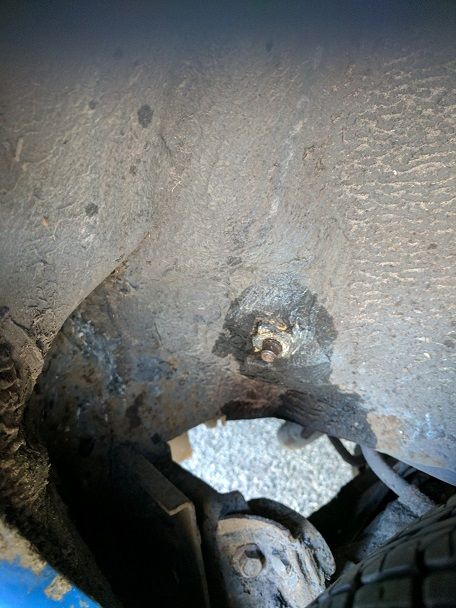 Currently Active Users Viewing This Thread: 1

(0 members and 1 guests)
Similar Threads
Thread
Thread Starter
Forum
Replies
Last Post
hydragas connector

supasoaker

MGF and MGTF (Sponsored by MGFnTFBITZ)

3

03-12-2010

16:21

Hydragas pump connector

JMVPMD

MGF and MGTF (Sponsored by MGFnTFBITZ)

10

03-01-2010

14:58

my r100

montymetro

Metro / Rover 100

5

30-04-2009

13:48

R100

Sejin26

Metro / Rover 100

24

14-02-2005

17:46

R100

Sejin26

Metro / Rover 100

3

03-02-2005

21:19