Registered User
Join Date: Apr 2013
Location: Taunton
Car: MG ZR
Posts: 42
What version 25
---
The other week I saw a Rover 25 in the car park at Asda in Taunton. It caught my because it seemed to be factory fitted with mg skirts, bumpers and spoiler. All were badged Rover and it didn't look done as an after market fit. Even the 17 inch hairpins were badged Rover.
Anyone seen this before or any idea what version it is. I'm convinced it wasn't an after marker bolt on.
Registered User
Join Date: Sep 2008
Location: Bromley, Kent
Car: Rover Metro GTi, 118SLi, MG Metro 1300 & MG ZR160
Posts: 3,452
Registered User
Join Date: May 2004
Car: MGB-K 222bhp, BRM 192bhp, MG ZS 1.6 141bhp
Posts: 3,240
The front splitter, skirts and hoop spoiler were all optional extras on the R25 GTI before the ZR came out. The only kit extra on the ZR was the rear bumper bib.

So it could well have been a R25 GTI with those extras on.
Registered User
Join Date: Sep 2002
Location: Bolton, Greater Manchester!
Car: MG ZS 120+ , MG ZR TD, MG TF 135 and MG3 Style.
Posts: 4,939
All the ZR parts will fit the Rover 25 and as stated were initially optional extras for the 25 apart from the rear bib.
These are pics of my Rover 25 that I had all the bodykit parts fitted to. I retained all the Rover badges.
The only parts that are not ZR ones are the front grille which I had painted/meshed and the boot handle which is a colour coded 200 one.
The car you saw probably had them fitted later on.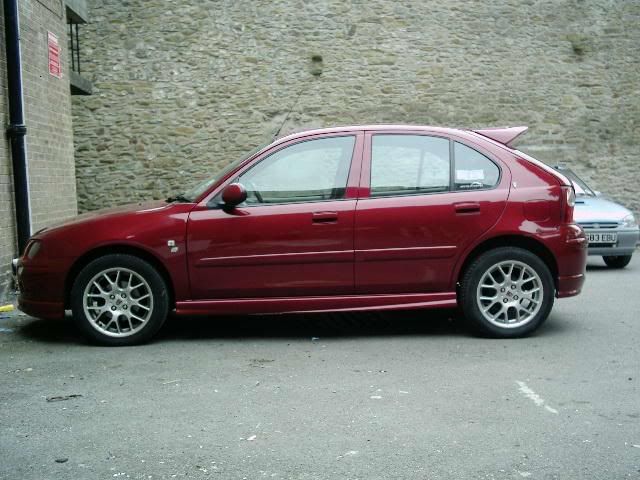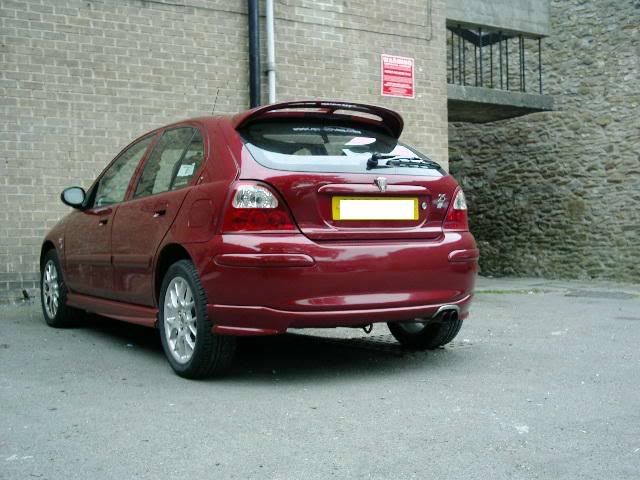 Registered User
Join Date: Nov 2007
Location: Nottinghamshire
Car: ZR-T T16 Turbo 260
Posts: 4,774
Just needed lowering as standard and it would have look spot on
Registered User
Join Date: Apr 2013
Location: Taunton
Car: MG ZR
Posts: 42
Thanks guys. Could have been either the gti or maybe an upgrade. Loving the look of the 25 though Mike, I think the Rover badges look great. Same colour as my ZR!
Currently Active Users Viewing This Thread: 1

(0 members and 1 guests)
Similar Threads
Thread
Thread Starter
Forum
Replies
Last Post
Which version s/w??

tonethebone

In-Car Audio, Entertainment, Sat Nav etc...

0

24-09-2009

11:56

Variant And Version?

wuzerk

MG ZT / Rover 75 (Sponsored by Rimmer Bros)

2

27-04-2008

19:34