Registered User
Join Date: Jun 2010
Location: Sutton, Surrey
Car: MG TF 160 - Pearl Black
Posts: 4,443
Brake pipe: hard line to hose bolt size?
---
I just doing some last minute prep for the mamoth weekend jobs ahead and I'm after getting one of those brakepipe hardline spanners to change all my rubber brake pipes to SS ones.
Does anyone know the bolt size or is anyone at home and can nip out and check for me?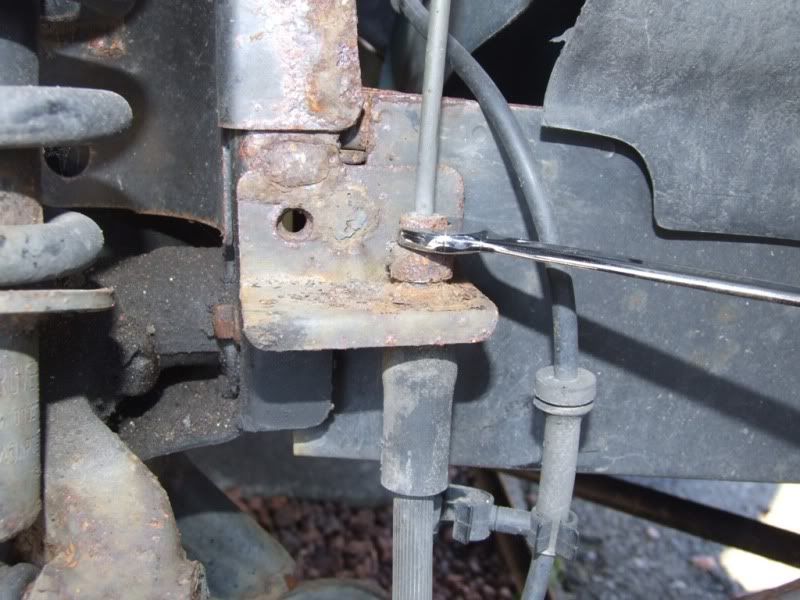 *photo lifted shamelessly from CJJ's how to fit SS brake hoses guide.
TIA
Registered User
Join Date: Jul 2011
Location: Glasgow
Car: MG TF 135 and Rover 75 1.8 Club
Posts: 3,860
Sorry, I cant tell you the size... but I can remeber when I swapped mine over they chewed up easy so I used mole-grips and felt like the job was much easier...
Currently Active Users Viewing This Thread: 1

(0 members and 1 guests)