How to change brake master cylinder (Just a few pics really)
---
Hello.
Not really a how to, had to change my brake master cylinder due to the problems
in this thread.
It's really easy to change the master cyl. You will need 11 and 13 mm spanners, brakefluid and some tubing and a container for the brakefluid. (and a good mate to help you bleed the brakes afterwards.)
Quick tip, use wd40 or similar on the bleed nipples a few days before you do the job, this makes it easyer to open them. (Captain obious to the rescue).
First of all, the brake master cyl. reservoir has to chambers, one for the front brakes and one for the rear. With the 11mm spanner, open the bleednipples on the front, press the brakepedal until all the fluid in the first chamber of the reservoir is drained out, do the same thing with the rear brakes. (Did not take a picture of this.
)
The reservoir whould now be empty. Using a 13 mm spanner, unscrew the two brakepipies that connects to the master cyl. Carefully bend them away. Now unscrew the two 13mm botls that hold the master cyl. in place.
Remove it carefully.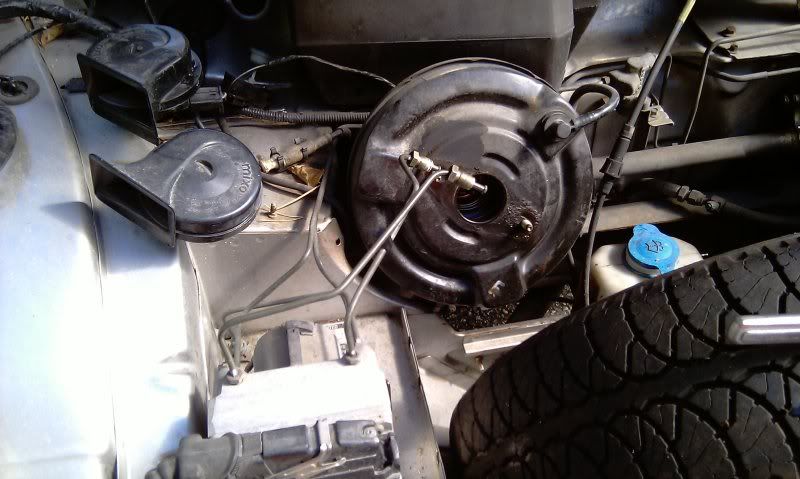 Attach the new (or used) cyl. and reverse the procedure.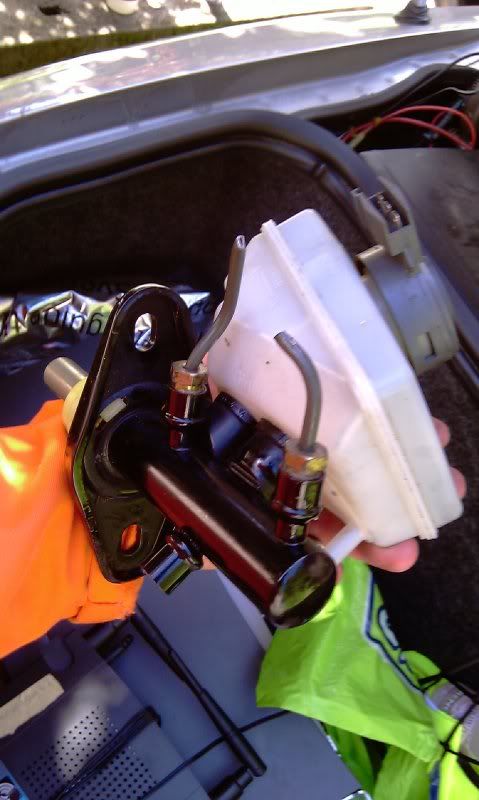 It's now time to bleed the brakes, always make sure to top the reservoir up with dot 4 brakefluid, to make sure no air gets into the system.
NOTE: This is a LHD car, see the bottom for correct order for RHD car.
Start with the wheel/brake that is furthest away from the reservoir, that would be the LR one, the back brakes only have one bleed nipple.
Then to the RR, same procedure.
If you have AP brakes in front, start with the FL one, starting with the inner bleednipple and then the one on the outside.
Only one left, FR, and you are all set.
Not much of a how to, just a few pictures to let you know how easy it is to change the brake master cylinder.
Good luck.
EDIT: This is for a LHD car, the correct order for a RHD car should be RR - LR -RF - LF.
Registered User
Join Date: Aug 2007
Car: Freelander only as TF sold !
Posts: 1,166
And did it fix your problem ?
Quote:
And did it fix your problem ?
Just finished it last night, so far it's looking good.
Taking her aout for a long drive today, just to make sure.
Thanks for all your help Ian!
Great news! The Dacia Sandero.... Just kidding.
The great news is that the car works perfectly!
Have not driven the car for a looong time now, and it feels GOOOOD!
Banned
Join Date: Feb 2007
Location: Mansfield, Nottinghamshire
Car: CityRover
Posts: 3,451
Nice to know you got it sorted... hopefully you still have plenty of tim to enjoy before the snow closes in again...
Currently Active Users Viewing This Thread: 1

(0 members and 1 guests)