Registered User
Join Date: Jun 2011
Car: Seat Ibiza
Posts: 450
Autocar MG ZS 1.0T Lux review - UK release date November 2017
---
We drive MGís upcoming Ford EcoSport rival in China-spec; good looks and a smart interior bode well for the UK version
by Sam Sheehan
19 April 2017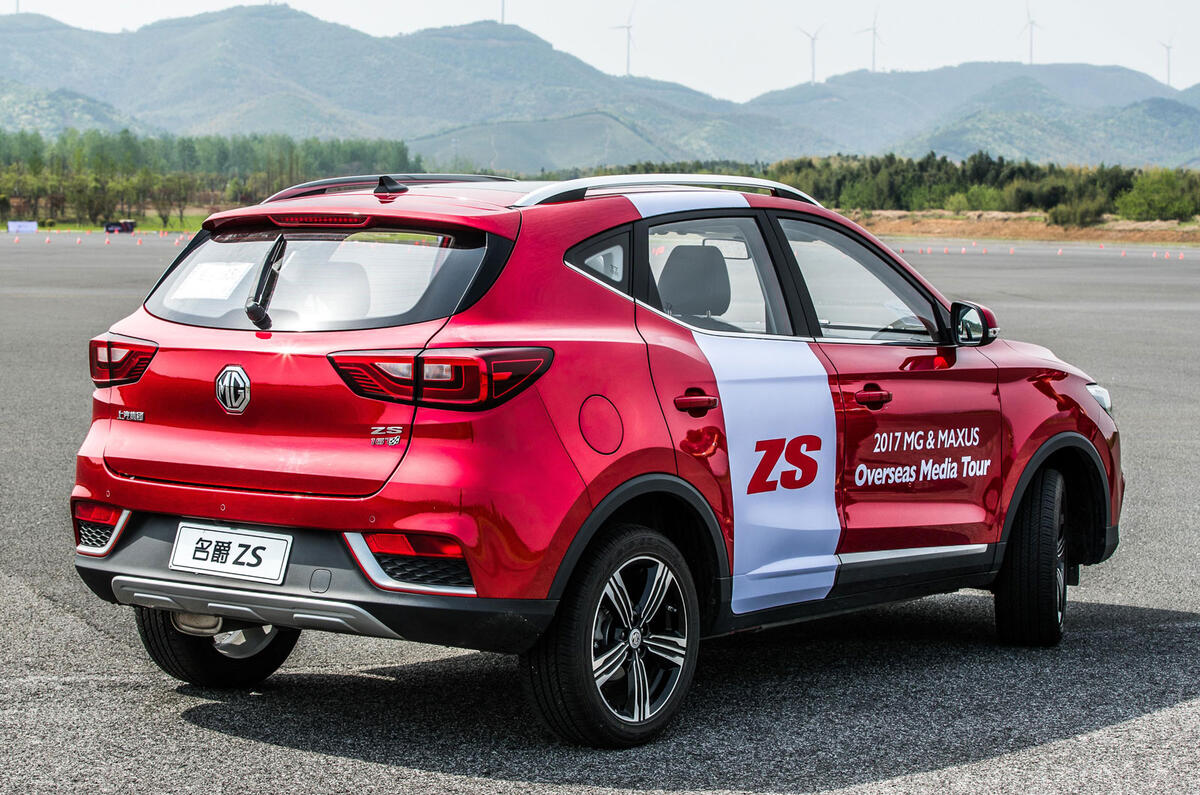 What is it?
The MG ZS might just be the most crucial car MG has made in years. Following the larger GS SUV, the ZS is the car most likely to crack the UK market, where MGís sales have been sluggish since it was reborn under Chinaís SAIC Motor Corporation.
The ZS is aimed directly at the Ford EcoSport Ė which probably makes its life a little easier given that many would argue the EcoSport is Fordís weakest product Ė and will almost certainly be priced to undercut its rival which currently starts at £15,400.
We wonít know how much the ZS will cost in Britain for sure until it is launched this November, but for now, we can gauge what sort of impact it might have on the market with an early drive of a Chinese spec model. When it does reach the UK it will have a different name, but MG hasn't confirmed what that will be.
The car weíre driving at SAICís Guangde Proving Ground in Anhui, China is a 1.0T LUX. This modelís three-pot will make it to Britain as the entry-level engine with the same 123bhp and 125lb ft of torque, sitting below the 1.5-litre four-cylinder TGI engine that is also offered with the GS which outputs 164bhp and 184lb ft.
Our Chinese-spec car uses a six-speed torque converter transmission, but UK automatic cars will almost certainly get a dual-clutch Ďbox. The standard transmission will, however, be a six-speed manual.
What's it like?
Lookswise itís fair to say the MG has its main rival beat, with its tauter body and more aggressive face making for a more mature exterior. Although you could argue that the win is partly due to the ZS borrowing a few lines and features from other brands, like its headlights and grille which look remarkably similar to those on a Mazda CX-5.
The car sits on 17in wheels in top spec which, despite coming in attractive designs, actually look a bit underwhelming under the carís wide wheel arches. This problem will only be accentuated on lower models, with entry cars in Britain probably getting steel wheels, with 16s for mid-level versions.
Thereís no denying the cabin is a significant step forward for the SAIC-owned MG brand. The centre console is almost Germanic in its simplistic design, and it gets an 8in LCD touchscreen in higher models. The touch and feel of the interior plastic trim is also a marked step up, and high-trim versions get leather seats with leather-clad door and dash trim.
Legroom in the back is better than the EcoSport and the boot is also generously sized despite featuring a space saver wheel under the floor. Admittedly, with the seats folded down, the EcoSport edges ahead for maximum storage, offering 1238 litres of space to the ZSís 1166 litres.
Our drive in the ZS is limited to a coned off test track but immediately the technical course shows that the Chinese-spec car has a noticeably more body roll than the EcoSport and nothing in the way of steering feel.
The car also canít be aggravated into oversteer, something the EcoSport can just about manage, suggesting the ZSís softer ride might hamper B-road enjoyment. Although, like the larger GS, thereís a strong chance that UK cars will get a retuned setup.
Our carís powertrain feels strong and its three-cylinder tone as good as any other in this class. But the China-spec automatic gearbox is sluggish and unresponsive, emphasising the importance of a dual-clutch option for British cars.
Should I buy one?
If MG can adapt its ZS to the UK with a dual-clutch automatic option and also dial out some of the carís body roll, the car stands in very good stead. Especially if itís priced a good margin lower than its main rivals, who will offer better depreciation and brand prowess.
If MG can address all of that, the ZS will represent good value for money as well as being a refreshingly attractive new entry into this segment. It could therefore quickly become the marqueís best-selling model in Britain. No pressure.
Location China; On sale November; Price tbc; Engine 3 cyls, 1.0-litre, turbo, petrol; Power 123bhp; Torque 125lb ft; Gearbox 6-spd automatic; Kerb weight tbc; Top speed tbc; 0-62mph tbc; Economy tbc; CO2/tax band tbc
Source URL:
https://www.autocar.co.uk/car-review...ux-2017-review
Cheers..
Currently Active Users Viewing This Thread: 1

(0 members and 1 guests)