Registered User
Join Date: Jun 2011
Car: Seat Ibiza
Posts: 450
MG images reveal new small SUV
---
MG's upcoming small SUV has been revealed in design renders; it'll share at least one engine with the larger GS and will also introduce new units to the range.
by Jimi Beckwith
14 November 2016
MG's upcoming small SUV has been revealed with two design renders ahead of its planned public debut at the Guangzhou motor show on 18 November.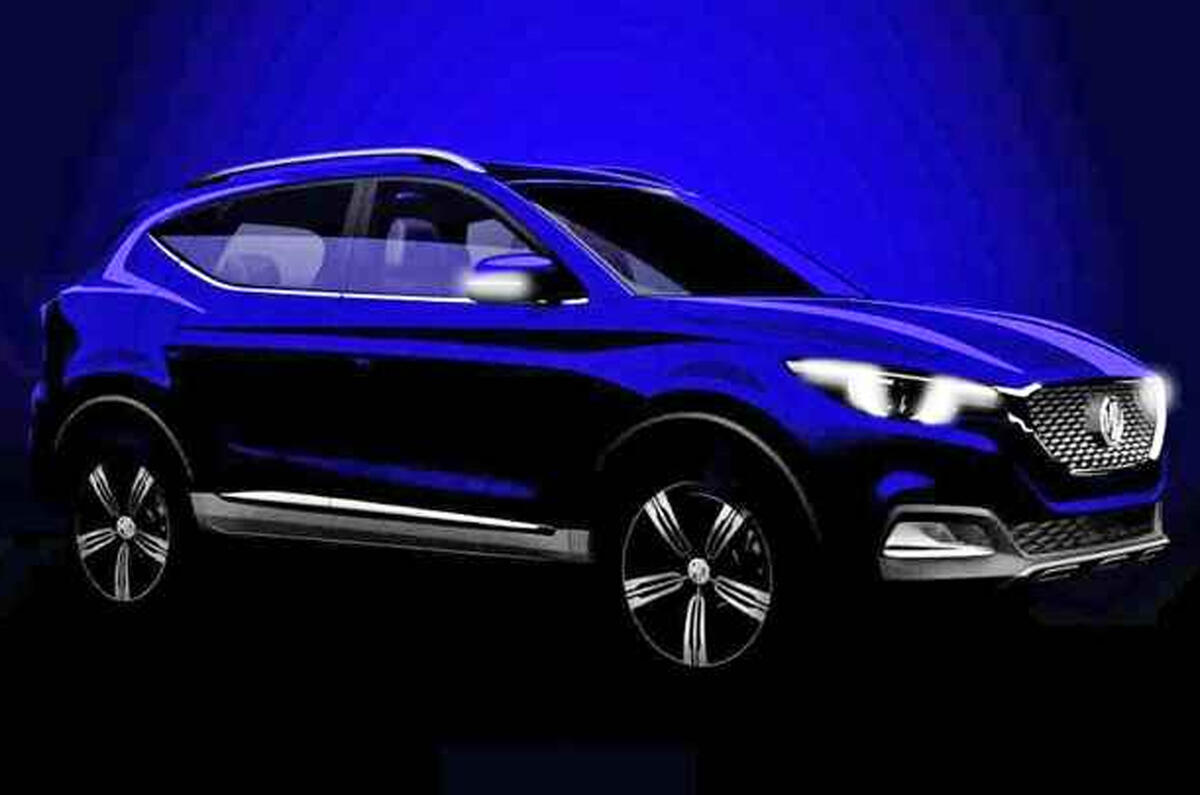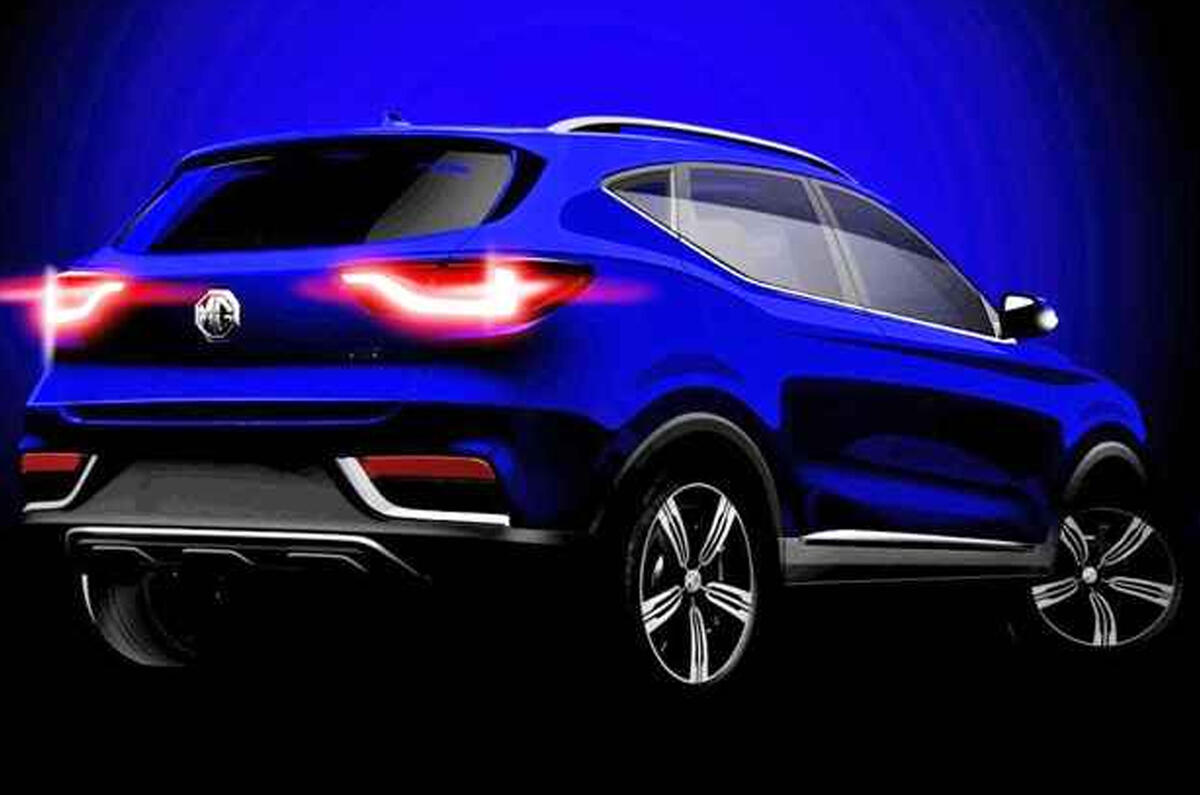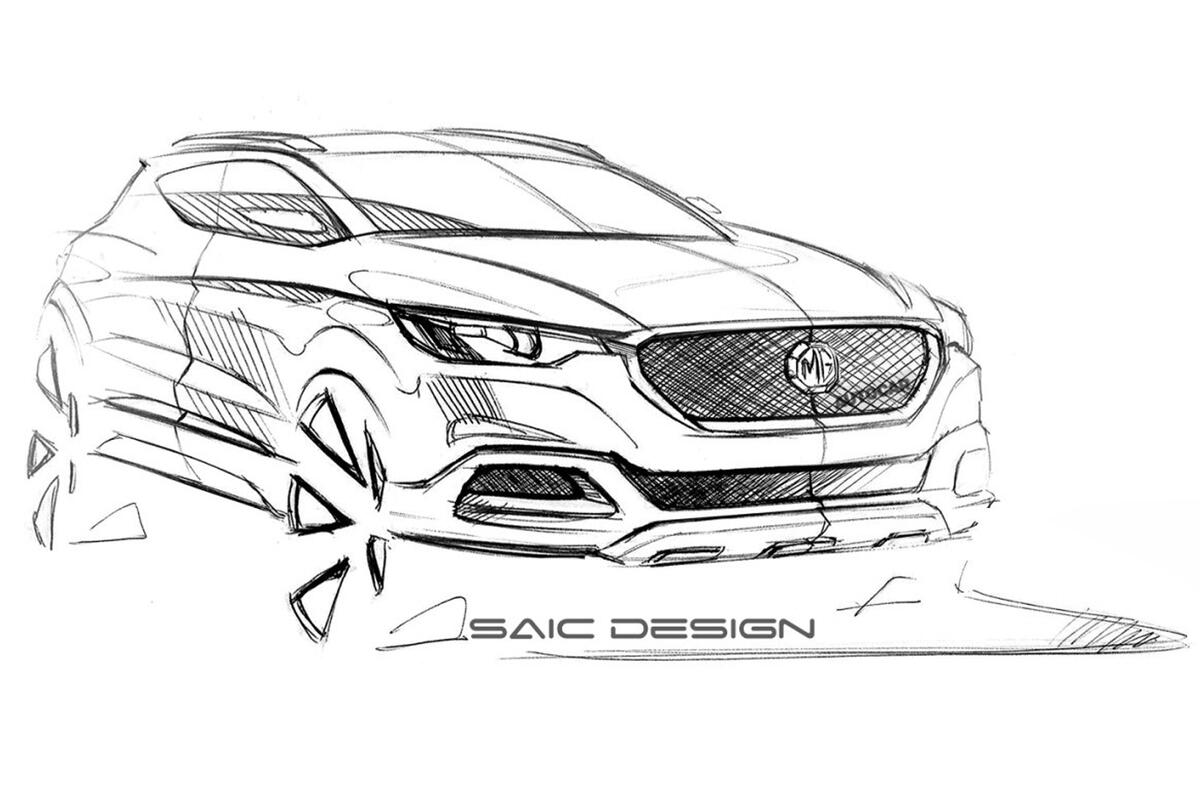 Set to slot into the MG line-up beneath the existing GS, the styling of the upcoming Nissan Juke rival differs quite dramatically from its larger sibling, receiving a much bolder looking front end featuring the Anglo-Chinese car maker's new Jaguar-like grille, headlamps that extend into the grille frame and a heavily structured front bumper.
The new SUV has been styled by SAIC Design – a division of MG's parent company, Shanghai Automotive Industry Corporation, with input from its design studios in China and the UK.
The new design language aims to provide the new MG with a more upmarket appearance than the GS, with greater attention to detailing and surface forms than we've seen in recent MG models.
Set to go on sale in the UK in 2019, the new small MG SUV is being developed under the codename ZS. This is the name that the car will be given in China - with car news website auto.anhuinews claiming that the Z in the model's name is for 'Generation Z' - the young market which MG is aiming for with the car. MG's head of sales and marketing, Matthew Cheyne, said that this name would not be carried over to the UK, though.
Original plans for the second MG SUV model were made public with the unveiling of the retro-inspired MG Icon concept at the Shanghai motor show in 2012.
Shared engines with the GS
The SUV, which will be called ZS in China, was recently spotted testing again, but this time we know it's running a 1.5-litre engine thanks to information available on an insurance database.
The use of a 1.5-litre engine backs earlier suggestions that the unit could be carried over from the MG GS SUV, in which it produces 164bhp and 184lb ft of torque. The GS's six-speed manual and seven-speed dual-clutch automatic will likely also be offered in the ZS production model - both produced in-house at SAIC.
MG's ZS will also get a 1.0-litre three-cylinder engine, which Cheyne confirmed would be one of the engines available in China, but couldn't comment on whether it will be available in the UK so far ahead of the car's UK launch.
Cheyne also told Autocar that the ZS production model will add new engines to MG's range as well, but couldn't give any details. These will also be used in the next-generation MG 3, although that's a long way off.
No final name has yet been chosen for the small SUV. The model's internal name at MG is ZS - the same as MG's sporty hatchback of 2001. However, despite reports to the contrary, this will not be the final car's name, according to Cheyne. The car will, however, have a two-letter name to fit in with the GS.
Price and arrival date
Prices and specifications aren't yet finalised. Cheyne did however indicate that, like the GS, the new car would offer a large amount of equipment for considerably less money than rivals. This strategy puts the as yet unnamed car in direct competition with the Ssangyong Tivoli, which costs from £12,950 - nearly £4000 less than the Nissan Juke.
The small SUV will be revealed at next year's London motor show, although it will still most likely not be the finished article, according to MG. Instead, it will be a near-production-ready prototype. Like the GS, though, the small SUV will be sold in China a few months before a UK-optimised version appears.
Larger SUV due later
MG's SUV line-up will be completed by a larger SUV, similar in size to the Nissan X-Trail. No further details of this car have emerged, though, and Cheyne couldn't comment further on its development.
Figures from the Society of Motor Manufacturers and Traders (SMMT) earlier this year showed that MG has grown by more than 40% in certain months compared with the same periods last year.
By expanding into other popular segments like the small SUV market, MG hopes to increase its currently diminutive market presence - it had just over 2200 registrations across this year up to the beginning of August.
Additional reporting by Greg Kable
Source URL:
MG images reveal new small SUV | Autocar
Cheers..
Registered User
Join Date: Oct 2002
Location: North Wales
Car: MG ZS Mk II
Posts: 874
A lot less half-hearted looking than the GS, which wouldn't be hard, but absolutely nothing original about the styling, either. Which is a shame.

Would love to have seen what a properly-marketed (unlikely under Mr Cheyne, admittedly) Icon would have achieved sales-wise, compared to this.
Currently Active Users Viewing This Thread: 1

(0 members and 1 guests)