Registered User
Join Date: Jan 2013
Location: Boston Lincolnshire
Car: Rover 623 GSI
Posts: 4,917
Update steering wheel and Front brakes.
---
The steering wheel is quite worn despite the low mileage....................... previous owner was a bricky and I think the sand done the damage! Anyway thatnks to Marinabrain we now have agood steering wheel The steering wheel was so well worn and you felt it every drive. The plan was to try and refurbish it and a chance comment was seen by Marinabrian who offered the wheel you see fitted here.
Here are a couple of shots with the new wheel fitted:-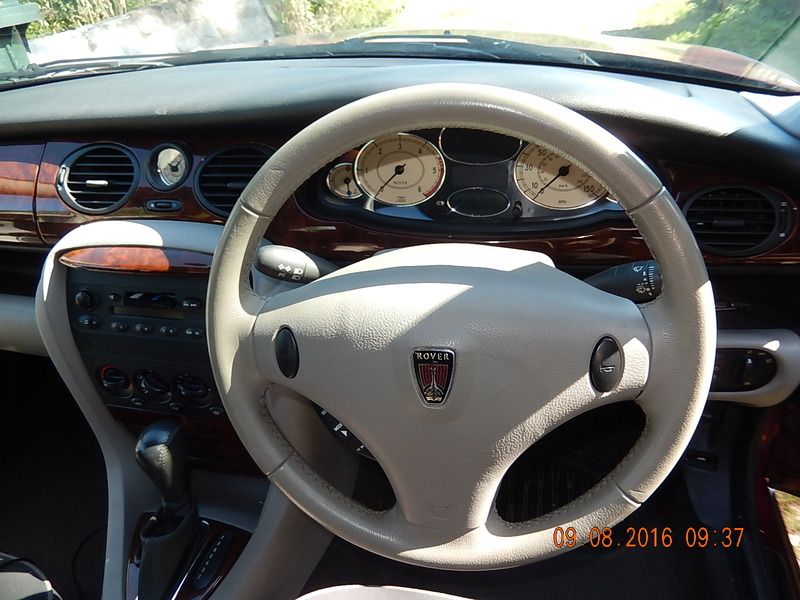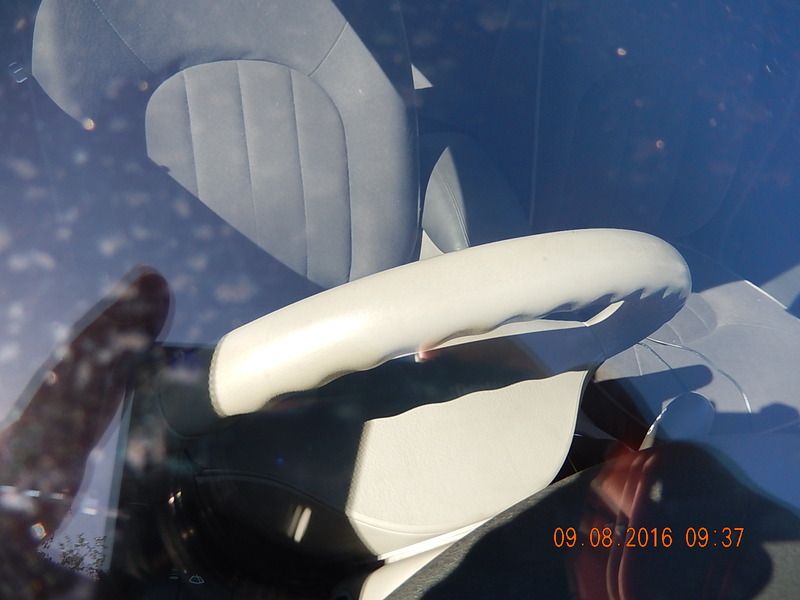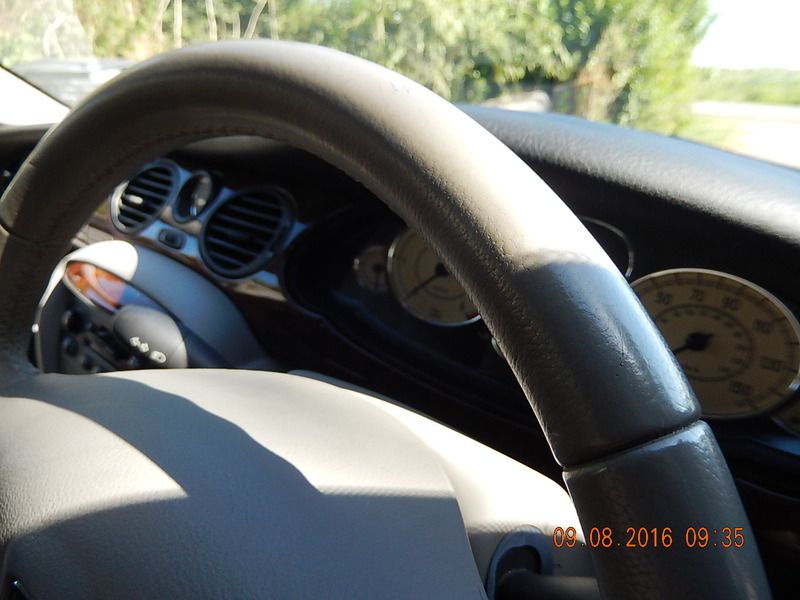 Also cleaned the air bag while is was off as it was rather dirty as well despite a clean once before just after gettign the car so it is now as it should be smooth and with a nice feel to it unlike before:-
The leather cover is actually pitted and the surface is wearing away
bearing in mind she has only done 84k this is bad and shows what driving without cleaning hands does to the finish and leather. Previous owner was a bricklayer.
Now when I fitted the Crowns with the winter tyres as they have only done a few thousand miles and the tyres on her original wheels are pretty knackered and the wheels were really filthy .............................. anyway I noticed that the pads were quite worn down with only about 2-3mm left on them and the discs were quite worn with a very noticable lip so decide that new front brakes was at the top of the "to-Do" list. So the hunt was on for a good deal and as luck would have it found these Borg & Beck discs and Ferodo pads for a good price. So they were odred and they arrived Friday. Started Friday evening and finished saturday morning partly due to cleaing off and paintign the caliper carriers.
All done and bedded in. Used the method that is in the Triumph Bonniville manual from Lockeed and it still seems to work. Had noticed that the pads were getting low when swapping the wheels so started looking for a decent deal on the parts. Found some Borg & Beck discs and Ferodo pads and ordered them as mentioned above.
Noticed the caliper carriers were a little crusty so those got a good wire brushing before being primed and painted on the N/S I noticed that the back plate was gettign rusted so wire brushed that then applied some rust coverter and primed. Could not find any Black so used the silver again :o the thing that matters is that it is protected from further rusting. So here theya re fitted:-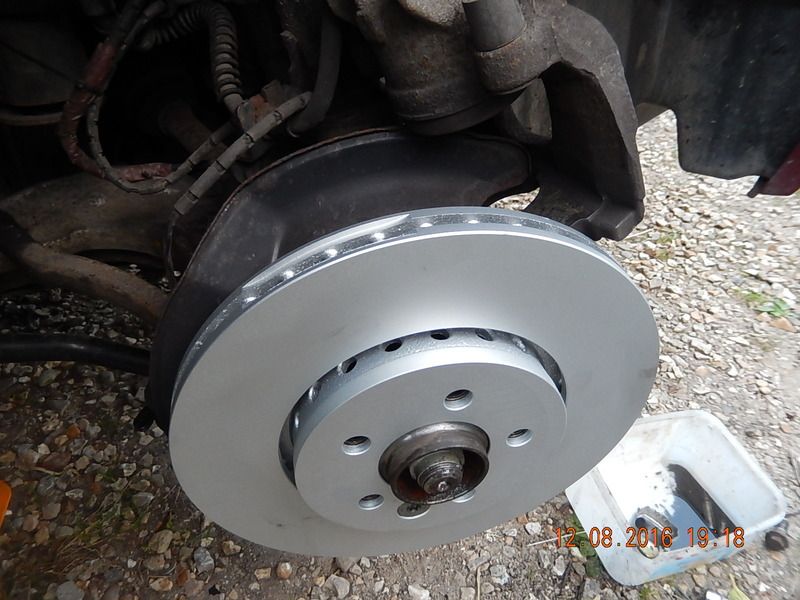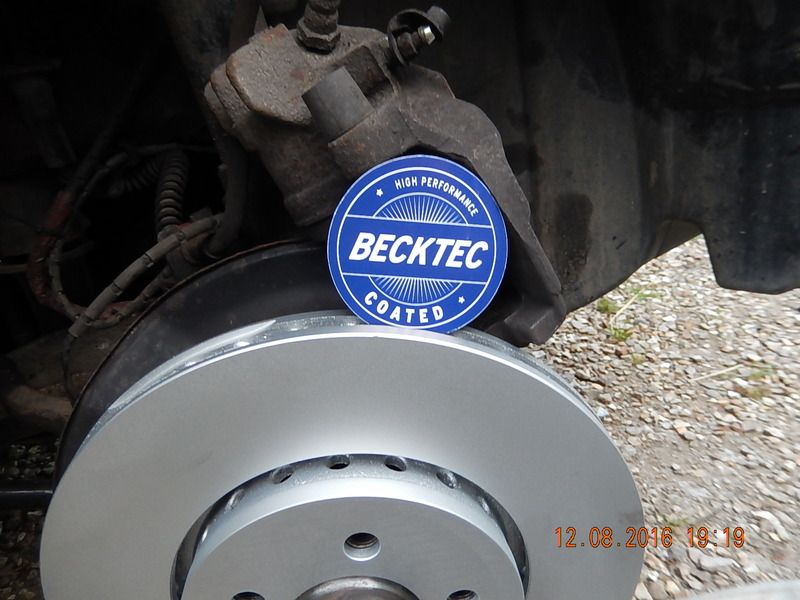 Was not aware that they had this coating on when I ordered the discs. Be interesting to see how well it keeps them rust free
.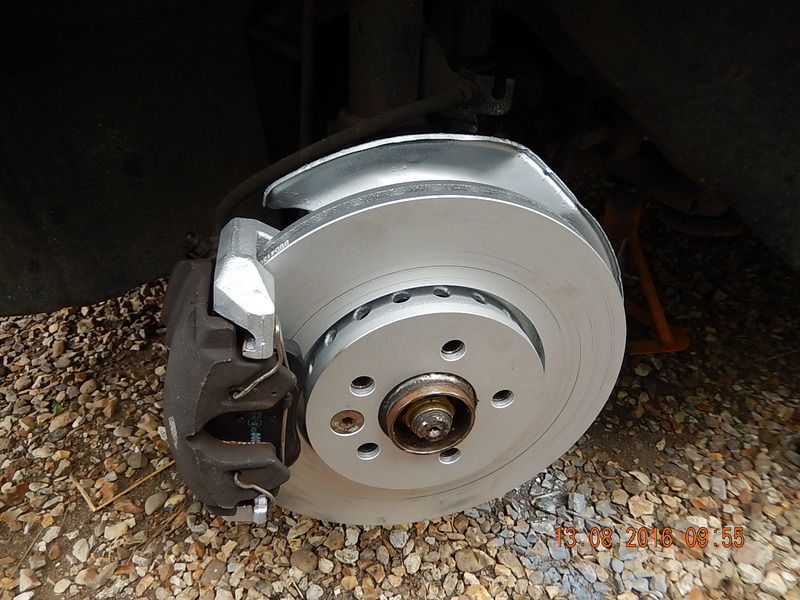 So another job is ticked off the list. Monday morning the A/C gets serviced.
Currently Active Users Viewing This Thread: 1

(0 members and 1 guests)
Posting Rules

You may not post new threads

You may post replies

You may not post attachments

You may not edit your posts

---

HTML code is Off

---