Discussion Starter
•
#1
•
The April BRISTOL/SWINDON MEET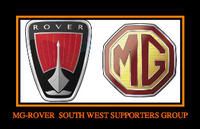 Sunday 28/4/13 - 13:00pm
At The Mill House Restaurant, Emersons Green, Bristol, BS16 7AE
Mill House Website/Menu here
Some of the cars and members at Octobers meet:
About the Meets:
The Meets starts at 13:00, and will be on the last Sunday of every month. There will hopefully be a Meet Rep who will arrive before the others to greet everyone as they arrive. By having the meet at this time we will be able to make the most of the afternoons, in both the summer and winter months.
We will aim to spend time outside talking about each others cars, looking at them and fixing them in some cases, and the usual sharing of advice and having a bit of a chin wag. We will try and take pictures of all the cars in attendance so we can post up in the Meet reports following the meeting.

These new style meets will always be held at a location with suitable facilities, where there will be ample parking, access to food, drink and toilets, as well as somewhere for us to hide if the weather becomes a bit too much. This is a family friendly meet and we will make sure that members, spouses/partners will be made to feel welcome. Again where possible we will try to have the meets at a place where the kids have somewhere to play, and there is suitable baby changing facilities.​
If you are new to these meets and you wish to attend please come and introduce yourselfs to the group, so we know you are with us. there will be many people that turn up in a Rover or MG that are not attending the meets, so please come and say hello. We dont bite!
Please promote the meet to anyone that you think would be interested. There are a lot of members in the South West area and we would love to see them at the meets.
Now for the boring bit.
The Rules:
We are setting these rules out now so that everyone knows what is expected of them when attending these meets. This is simply because we are representing not only The Bristol/Swindon Meet but also mg-rover.org.
1.
No
Anti-Social Behavior.
2.
No
Wheel Spins.
3.
No
Burn-outs
4.
No
Dangerous driving.
5.
No
Blasting Sound systems.
6.
No
Racing on the public highway.
7. Please drink responsibly.
Please note that failure to adhere to these rules could result in being
banned
from future meets, and being reported to the Admins on the .org
Meeting Details:
Sunday 28/4/13 at 13:00 at The Mill House Restaurant, Emersons Green, Bristol, BS16 7AE
Address:
Link to Google Maps
Here
If you would like any more info please feel free to PM either Sonic_160zr, Lukas or BennyDub for more info. We are happy to hand our mobile numbers out to meet members to keep in touch for future meets and events.
Comfirmed:
1. Sonic_160zr - Rep
2.
3.
4.
5.
6.
7.
8.
9.
10.
11.
12.
13.

Please spread the word to anyone who might want attend, feel free to link this page to other forum and you sigs if you would like to help.
Right we are back at the Mill House this month, we will aim to park in the bigger retail park car park again by the skating area as there should be more space. Please let anyone you think that would be interested in the meets know about this, the weather should be a bit better this time so hopefully we can get a few more heads there. Please let me know if you plan on eating as I may book a table if the numbers are big
The Bristol Meet Team