Discussion Starter
•
#1
•
What distinguishes a modern MG besides the famous badge it wears? We're finding out over six months
by Autocar
29 April 2019
Why we're running it: To see if reborn MG's poster child is as easy to live with as the established names in the class
Month 1 - Specs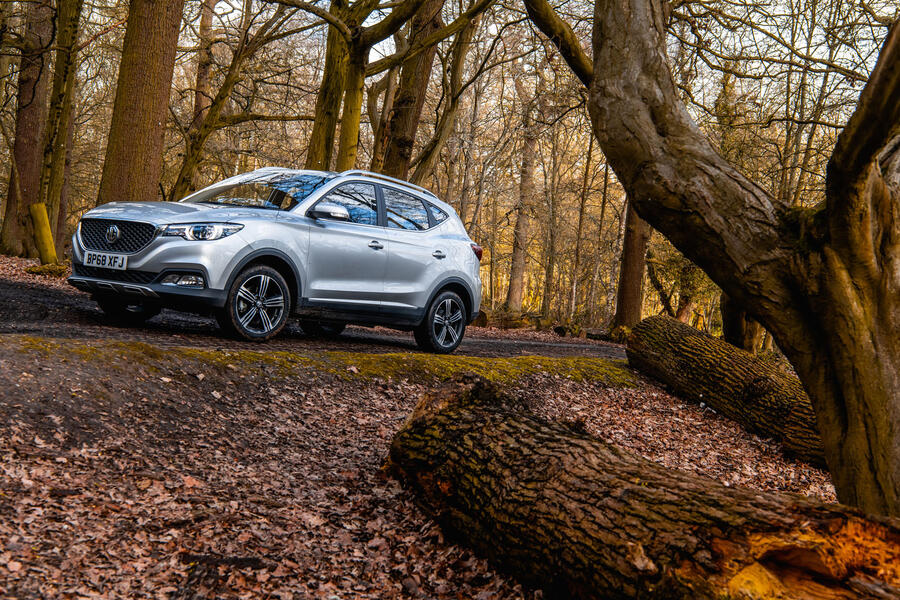 Life with an MG ZS: Month 1
Welcoming the ZS to the fleet - 20th March 2019
To say the MG brand has led a challenging existence for the past few decades would be to put things rather mildly.
It's a company that's changed drastically: gone are the two-seater sports cars that, for many, were synonymous with the brand; gone too are its UK manufacturing sites. In fact, were it not for Chinese intervention following the collapse of MG Rover in 2005, the MG marque itself might have fallen off the face of the earth entirely.
Surely, rebuilding a brand following the sort of decimation experienced by MG over the years would be a task so gargantuan that Hercules himself might pause for thought. That's where our latest fleet addition comes in.
Well, not this car specifically, but the new MG ZS model range as a whole. Billed as a low-cost, practical compact SUV to rival the likes of the Nissan Juke, it's already proven to be something of a miracle worker for MG since it went on sale at the end of 2017.
In 2018, the firm managed to grow its UK sales by 104% to 9049 units. Of course, a large percentage increase of a small number still amounts to a small number, but the top brass will no doubt be pleased by the trend. I'd hazard a guess they would take a good deal of pleasure from the fact it was their new compact SUV that catalysed this growth, too: the ZS accounted for 5300 of those 9049 sales.
Anyway, it's this renaissance-in-a-teacup of sorts that's piqued our interest in the MG ZS. We're curious to discover how convincing this new poster child for the once-great marque really is as an alternative to the established names in the segment.
The ZS we've elected to run is the top-flight Exclusive model. There are two engine choices at this level: the first a naturally aspirated 1.5-litre four-cylinder petrol that develops 105bhp and 104lb ft; the other a 1.0-litre turbocharged three-pot capable of 110bhp and 118lb ft. Admittedly, the 1.5 is cheaper (£15,495 versus £17,495 at the Exclusive trim level), but it was the fact the three-pot is mated to a dual-clutch automatic as opposed to the 1.5's five-speed manual that ultimately swayed the decision.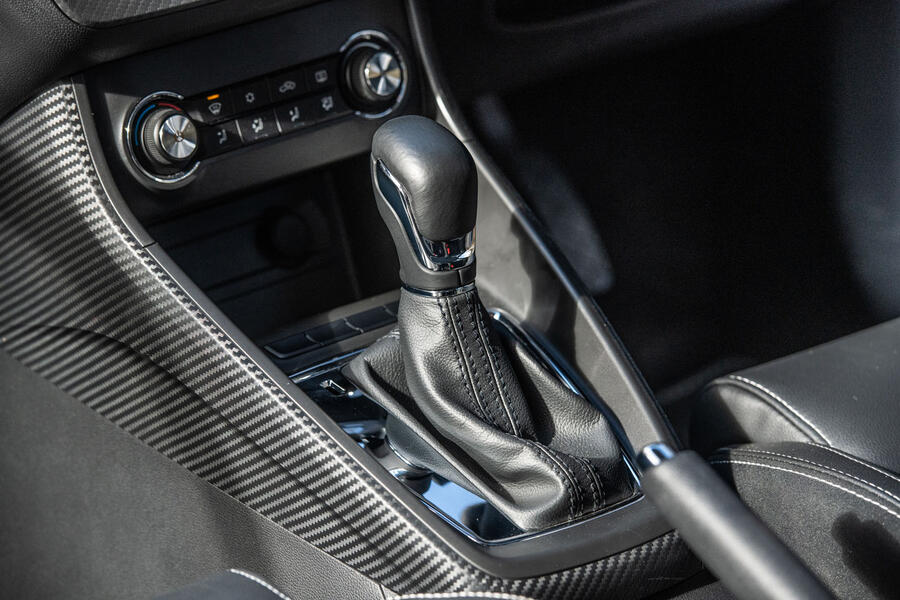 It's a car I'm going to be covering a lot of ground in over the next few months, and the idea of a torquier turbocharged engine with an auto gearbox sounded far easier to get along with than the naturally aspirated manual. Hopefully the logic will be proved correct over the coming months.
As for standard equipment, there's rather a lot of it. In the cabin there's leather-style upholstery, satellite navigation, air conditioning, an 8in colour touchscreen, cruise control, and audio controls on the steering wheel. There's also Bluetooth and USB connectivity, DAB radio and Apple CarPlay. Exclusive models get smarter 17in Diamond Cut alloy wheels, while parking sensors and a rear-view camera will no doubt come in handy on the busy residential streets near my north London home.
Despite its reasonably compact proportions, the ZS has so far proved to be a usefully practical runabout. A recent trip to the airport with a group of friends made for an excellent acid test. It can be a squeeze getting five adults into a car at the best of times, but the ZS was more than up to the task: my three back-seat passengers didn't complain about any lack of head or leg room. Result.
I was equally impressed by just how much luggage we were able to load into the ZS's boot. With the rear seats in place, there's 448 litres of storage space on offer – a figure that can be expanded to 1375 litres by folding the second row down. With a car-load of passengers, this obviously wasn't possible – but the ZS still managed to swallow the three large suitcases we'd brought along with ease.
After running a Ford Fiesta ST for a time, knowing I'll be able to load all of my photography kit in the MG's boot without having to worry about how I'm going to make it all fit is going to be a huge relief.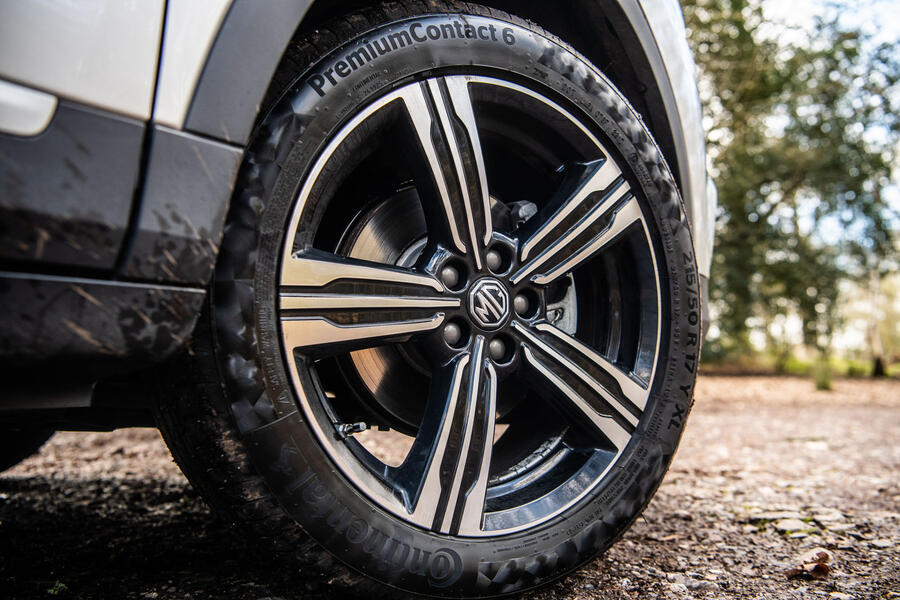 While the 1.0-litre motor doesn't have reserves of power and torque, the ZS hasn't yet felt as though it's struggled in terms of performance. The dual-clutch transmission can be a bit hesitant on kickdown, so overtaking requires a bit of extra forethought, but there's enough poke here to execute such manoeuvres in a manner that won't lead to any snickers from underwhelmed passengers.
It rides well on the motorway, too, but I have observed a tendency for it to crash more than I'd like over pockmarked patches of road. More of a concern is the driving position.
The seats have a tendency to leave my lower back feeling a touch stiff; and as the steering column doesn't adjust for reach, my knees are constantly bent over the pedals. As I'm fairly certain I won't be experiencing a massive growth spurt over the next few months, I'm hoping this is something I'll just be able to get used to. We'll see.
On the whole, though, it's been a (mostly) positive first acquaintance with our new MG ZS. I'm looking forward to getting to know this car better, and to finding out what its strengths and quirks are. I'm sure there'll be plenty to discover; after all, we snappers aren't an idle bunch.
Olgun Kordal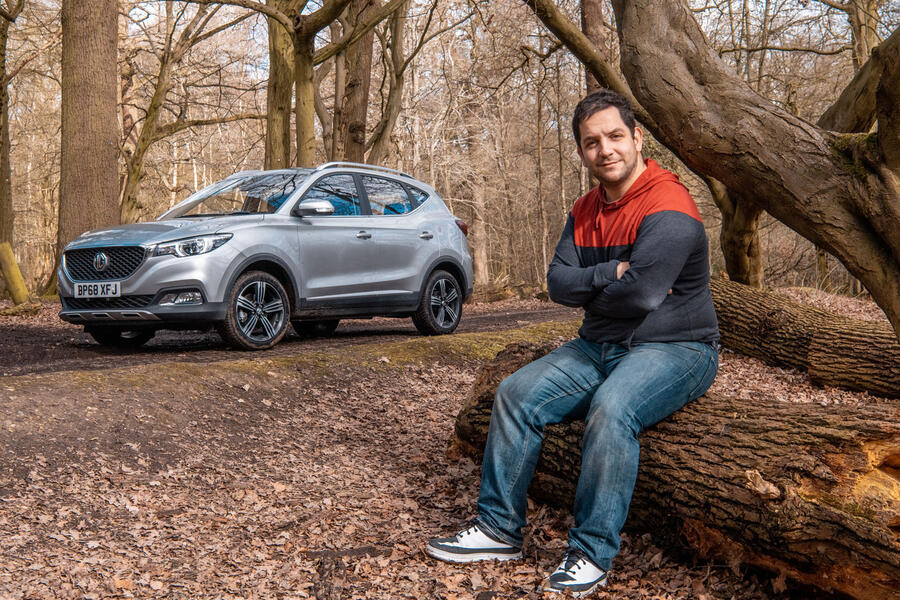 Second Opinion
While the MG ZS is a rather handsome-looking thing, I can't help but detect traces of other cars in its overall design. Its front, for instance, bears more than a passing resemblance to the previous-generation Mazda CX-5. Not that that's a bad thing, mind.
Simon Davis
MG ZS Exclusive 1.0T automatic specification
Specs: Price New £17,495 Price as tested £17,495 Options none
Test Data: Engine 3-cylinder, 999cc turbocharged petrol Power 109bhp at 5200rpm Torque 118lb ft at 1800-4700rpm Kerb weight 1239kg Top speed 112mph 0-62mph 12.4sec Fuel economy 45.4mpg CO2 145g/km Faults None Expenses None
Source URL:
https://www.autocar.co.uk/car-review/mg-motor/long-term-tests/mg-zs-2019-long-term-review
Cheers..