Discussion Starter
•
#1
•
Due to a bit of excessive play in my rear offside wheel bearing
http://www.youtube.com/watch?v=HIwX6WQhO24
I am building up some new hubs and flanges so that I can do a straight swap out.
This just shows the pressing in of the bearings for those interested, but I will be adding removal of the hubs etc when I get around to it.
First of all I bought new hubs for the TF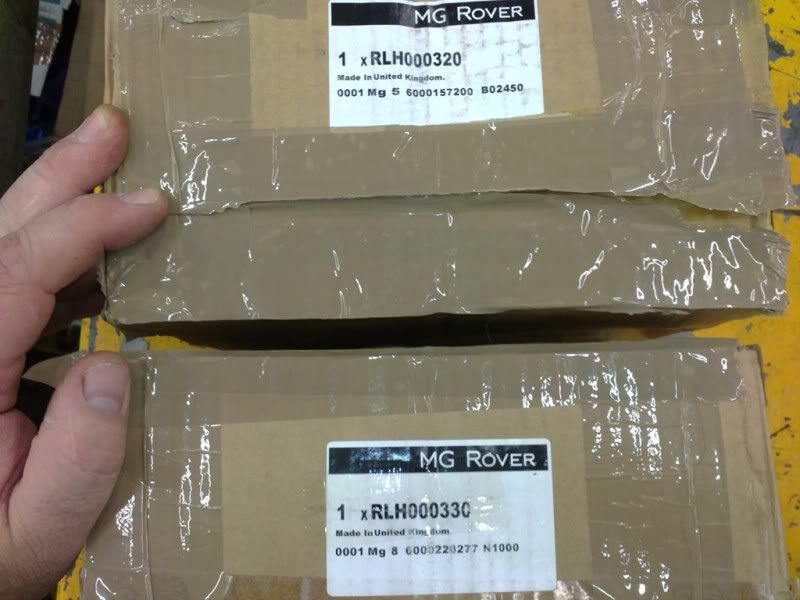 2 New bearings kits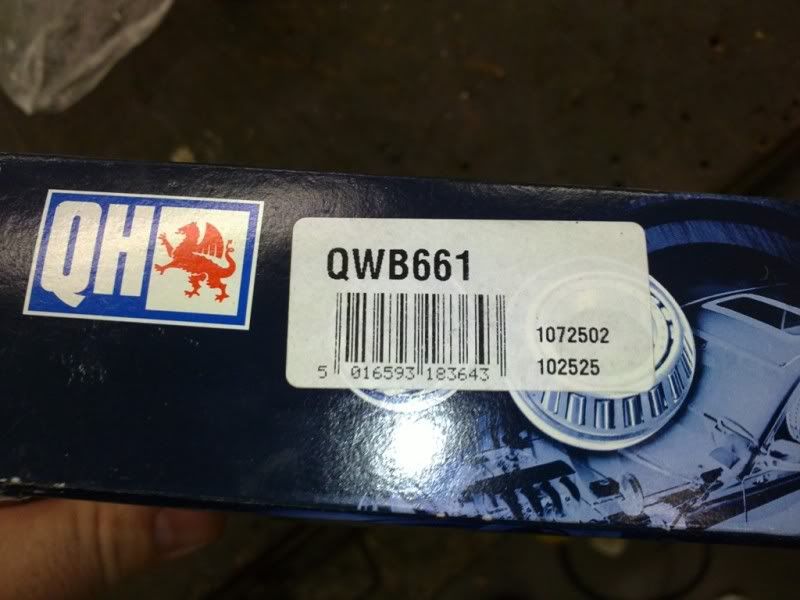 and 2 new flanges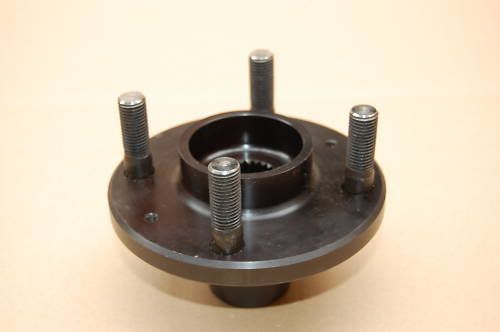 The bearing kit comes with 2 retaining clips, a bearing and a hub nut.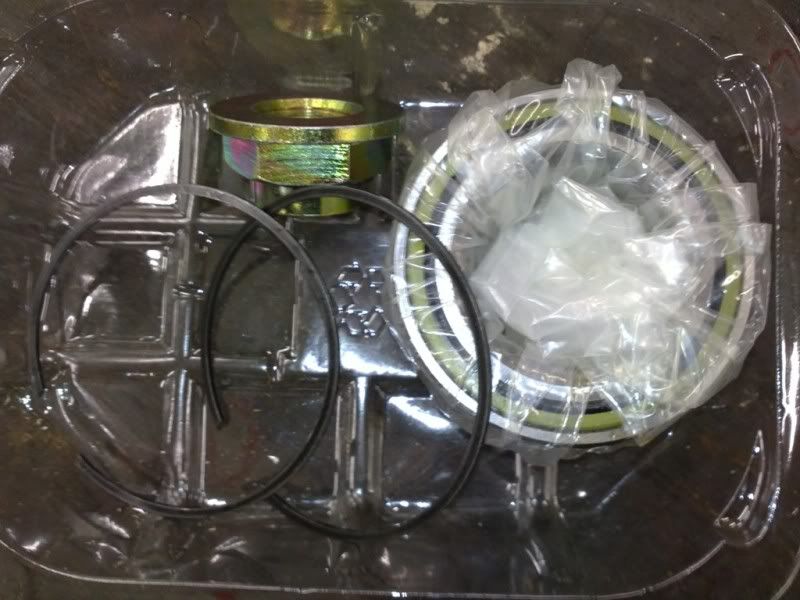 I fitted the outer retaining ring into the hub. If you look inside the hub you will see an inner and outer recess where the retaining rings fit.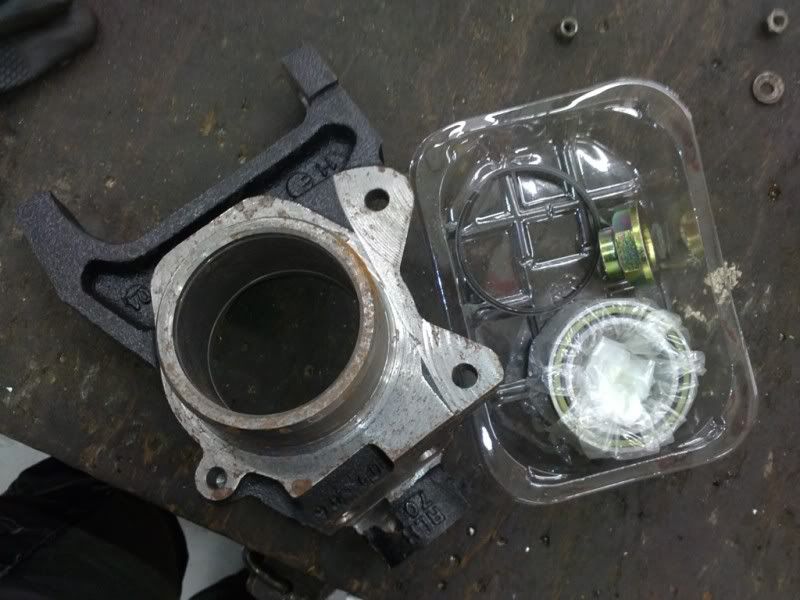 Slide the spring steel ring into the hub until it snaps into place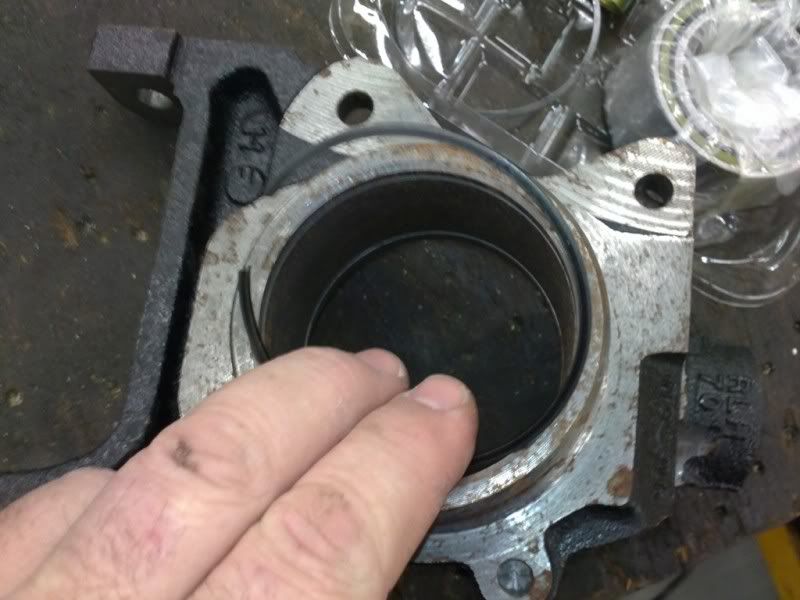 Next, you will need a press to press the bearings into the hub.
Here's one I prepared earlier.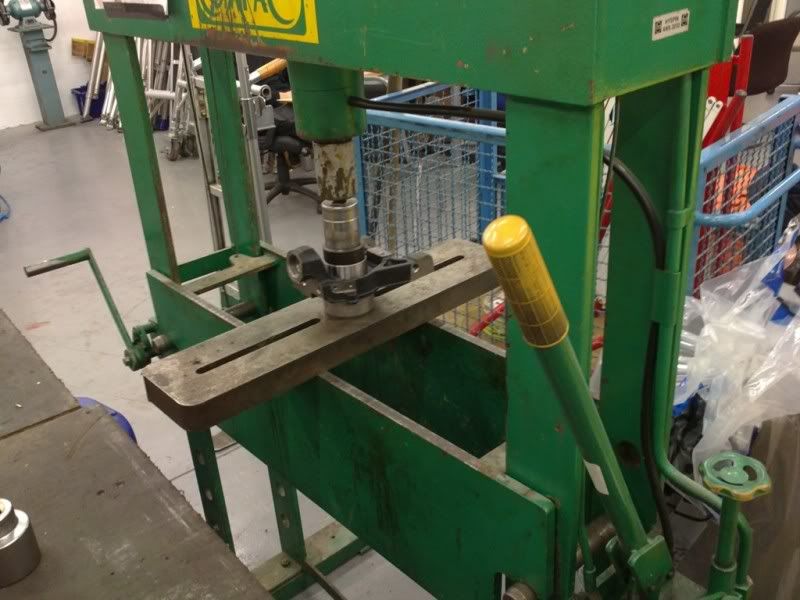 Offer the bearing up to the side that you haven't fitted the retaining ring to.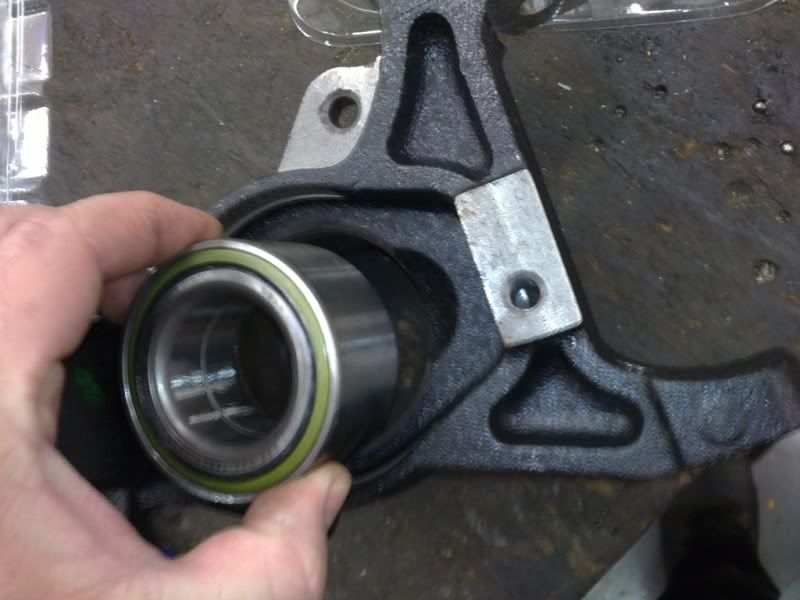 Find a suitable tool to spread the weight around the outer race of the bearing and support the hub making sure it is level. I found large sockets were the best thing to use as they are pretty solid and you can get the size just right.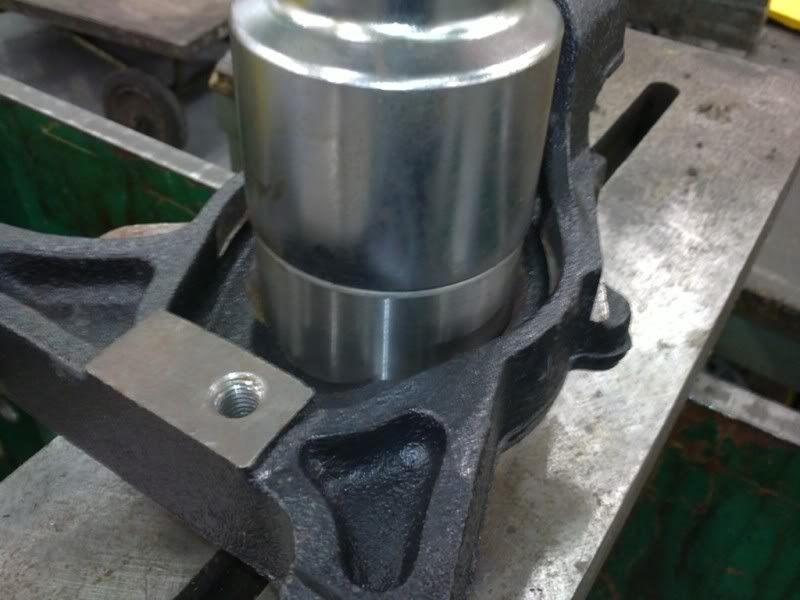 Now operate the press and slowly insert the bearing into the hub until it is flush against the retaining ring. If you are using a hydraulic press, this will be the point when the pressure starts rising.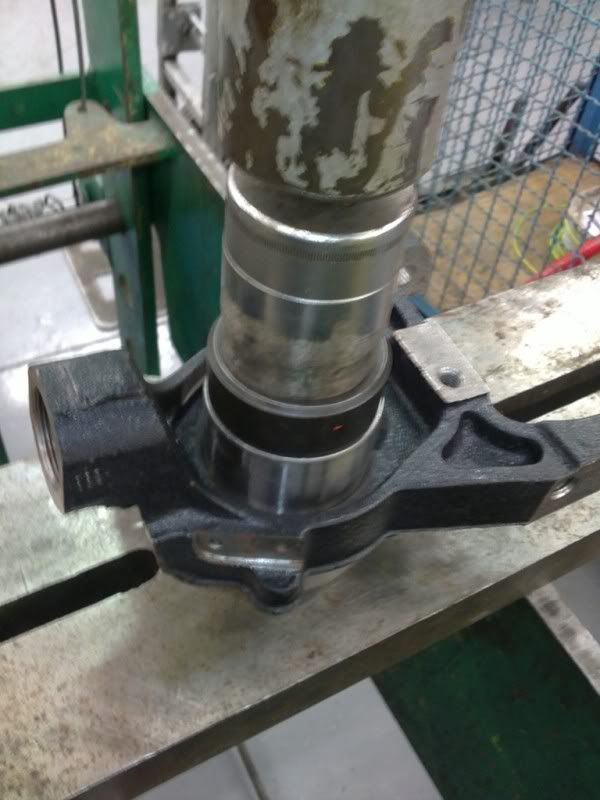 Remove the hub from the press and you should be able to see the remaining recess.
Push the remaining retaining clip into the hub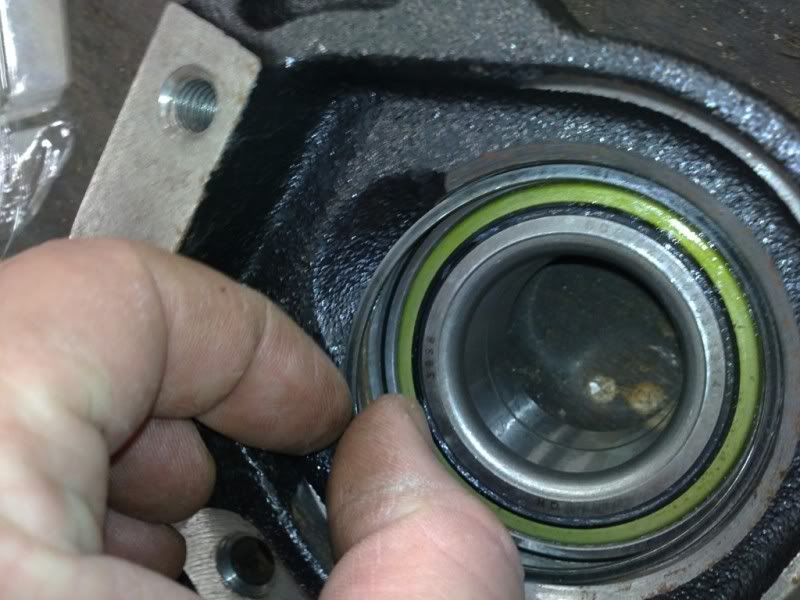 Until it clicks into place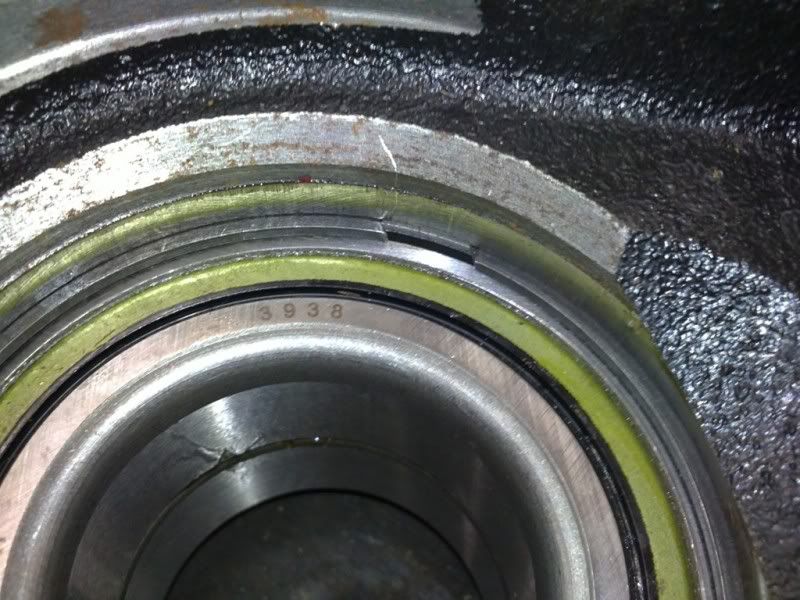 The bearing is now fitted in the hub
Next. use the same principle to press the flange shaft (never thought I would type them together
)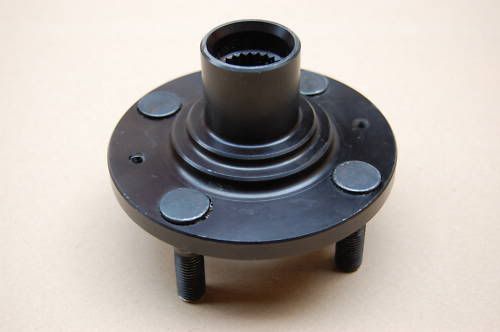 into the inner race of the bearing. Using sockets or whatever tool you have, support the inner race while using the press to press the drive flange into the hub.
The hub, bearing and flange is now assembled waiting to fit to the car.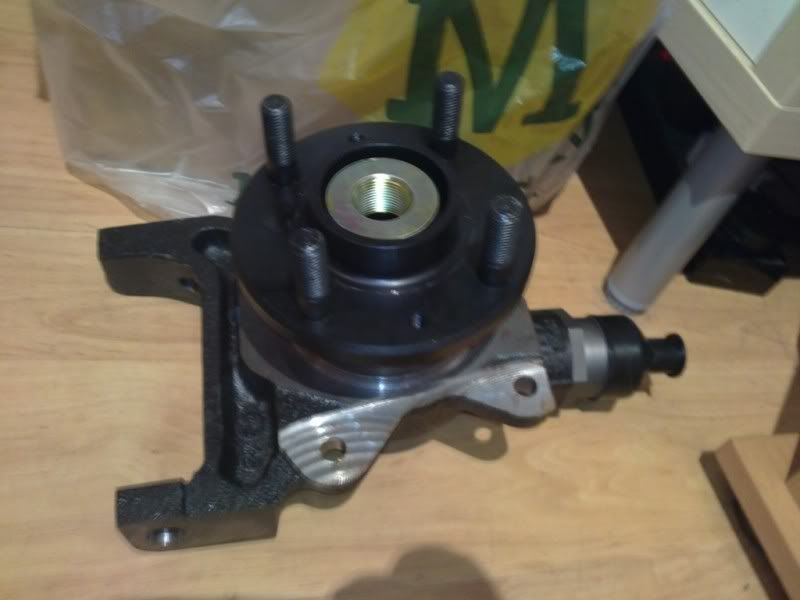 I realise this probably won't be much help to most, unless you have a press, but it might give you an insight into what you are asking the garage to do when fitting new bearings.