Tell you what I've done:~
At last I've found out why my MGF's steering is so heavy at very slow speeds or when stationary. The car is not fitted with EPAS !
Needing to reprogramme a couple of two button remote fobs as one had stopped working, I soon had two working remote fobs using the T-300. With the fuse and relay box cover lowered, I was able to look for the BIG electric appendage on the steering column. Could not see any sign of it ... What I did see was this. ... Proof conclusive. No EPAS!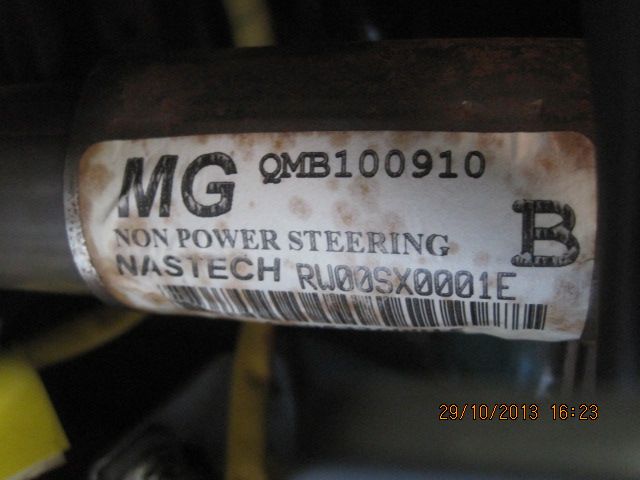 No bluddy wonder me old biceps have to work that bit harder except when on the move. The 40 low profile 215 wide Goodyears are very grippy which also means more muscle power required when stopped or moving very slowly. As when parking in a tight spot. One small bonus, I need not check to see why the EPAS check light does not work on my car.... :lol:
Whilst working in that area, another little job was completed. Replacing the bulb in the driver side footwell light. Now I can see my foot in the dark. Another bonus .. :lol:
Also tidied up some of the various dangling wires in that fuse box area. Can't have dangling wires in any car of mine. See attached images. First attached image shows the OBD Male Port located in the cabin fusebox high above the driver's right knee. Others show that BIG fuse housing located under the front bonnet.
So, I have a question, well two actually. Did my car leave the factory without EPAS or has it been removed since it did that back in 1997? Also, I just happen to have a complete MGF EPAS Steering column. Will the 1997 non-EPAS car's loom have the necessary connections to enable me to fit that?
Delighted with this car the way it's shaping up and the way it goes ... really well considering 120,000 on the clock. I recently sold the original multi-spoke alloy wheels with good Continental Tyres to a guy who will fit them to his TR7. Net result the car now owes me very little financially. How about that. I now have these more attractive and easier to keep clean six-spoke jobbies on it, previously fitted to one of my Montego Turbos.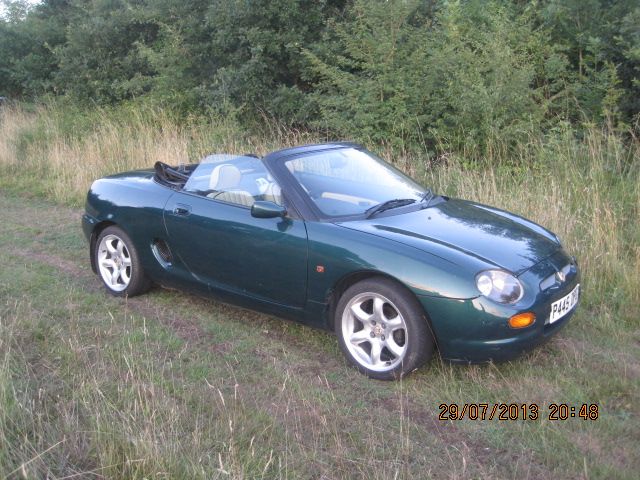 Beautifully sunny day in Gloucestershire today. My face is still glowing from being in the sun all day. I hope to use the MGF hood down several times every month of the year... Well 'ard me ...
Good looking little car and goes as well as it looks.