ZS180 Fitting New VIS Valves, Manifold, Plugs & Catch Tank -Pic HEAVY!
Oh well have i had a friggin day or what!
OK, plan was, fit VIS valves to see if it cures me rattle, if not, fit new manifold, fit new plugs, while im there, and fit me oil catch tank. Did everything go to plan?
Did it ******! :ts:
Right, so, first off, i wanted to see if it was the VIS valves causing me rattle before i went and started taking off manifolds. So, off i went....
That one bloody screw is a right pain in the backside. SO made myself a little tool to make life easier lol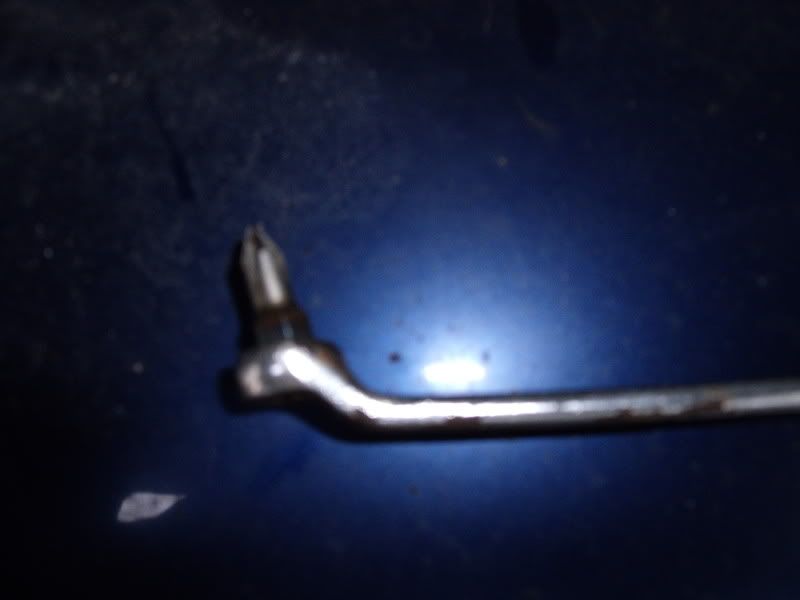 Once this screws out, the rest is EASY PEEZY!
Old ones:
New Ones:
All fitted!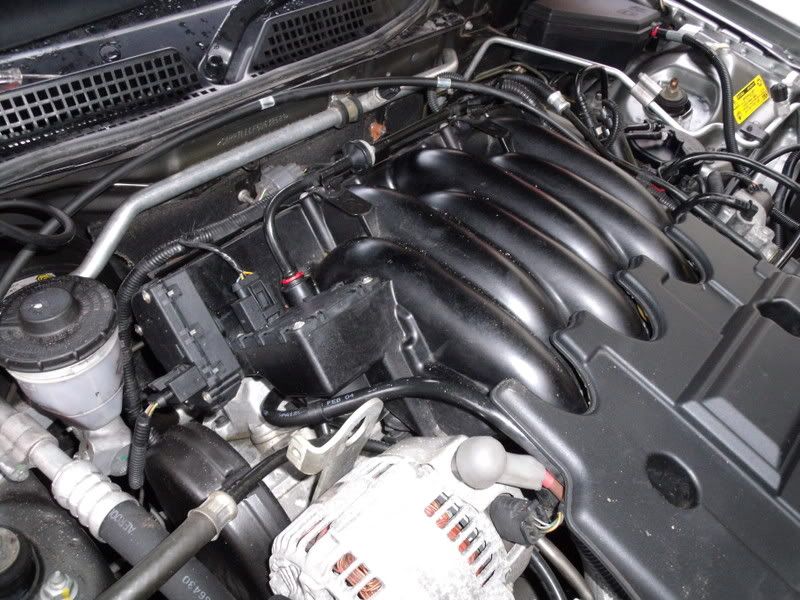 RATTLE STILL THERE!!!!!! :slap:
OK, so, luckily (or so i thought) my buddy got me an inlet manifold off a friend of a friend off a Freelander lmao AWESOME i thought, ill fit that with me new VIS valves! :bgrin2:
Oh yeah right!
So, of i went, taking the other manifold off, disconected all the loom, plugs, vacummes, throttle etc etc etc
and it looks like this:
SORTED! Thats was EASY!!!!!
Went to fit the new one..................
Errrr.....................Its COMPLETELY different! Theres a lesson for you. Dont think your clever and fit a Freelander one - it dont fit lmao!
BALLS!!!!!!!
mg2:
OK, now what sherlock as i dont wanna spend time fitting my old one back on as its fubard!
Head scratchin, head scratchin! :errx2:
Lets open my old one up and see whats inside!
Easy, ill just unscrew these 10 screws and ill be able to get in there - WRONG! That cover is welded on with some superhuman glue! Would not come off without brute forse!
"OH Maaaaaaaaaaan"
mg2:
Sod it, i dont wanna butcher my manifold as its the right one. I need to butcher the new one as its the wrong friggin one anyway.
So, made me a super sharp knife out of some steel i had lying about and off i went on my butchering ways . After 2 solid hours of hammering it to death and going through more screwdrivers than.........i dunno.....i went through a lot of screwdrivers lol
POP!
Off fell the cover
I'm in - YIPPPPPPPPPPY!!!!!!!!!! :rotflmao:
Arse! These valve thingies here are sealed, i cant take them out and put them in mine!
GUTTED!
Sod it, im gonna have to put mine back on arnt i?
In walks me dad!
I say to him, "look at this dad, the arm in my manifold is moving so badly and look at the arm in the new one. Mines buggered, what am i gonna do."
So what does me dad do? Pulls the arm in my manifold SO it falls off inside!
mg2:
Noooooooooooooooooooooooooooooooooooooooooooooooooooooooooo!
Oh my god! Now i have NO manifolds!
Sod it, mines got to come apart now. So, another million hours later, off pops the cover and out pops the arm. Loom at the state of this:
No wonder it fell bloody off. Theres hardly anything left of it! Them nice little round cylinder bits that clip onto the valve thingies are no more lol theyve all just cracked or fallen to pieces. One of them was even twisted!
OK batman, what ill do, is ill put my new arm onto my manifold. See if that cures it. All clipped on nice and tight:
Gave it a clean, along with the lid and the throttle body
Got me some RTV and sealed it back up.
So, while im waitin for the RTV. i fit me new tripple prong plug things
Out with the old, in with the new:
Now its gettin MEGA dark and im absolute shattered lol :yawn:
But i thought id give me catch tank ago. I dont think ive plumed it right lmao so im gonna change it tomorrow - DOH! Thats what you get for working tired and hungry - plus im starting to stink lol
So, so far, the idea is there, just need to change me pipes lol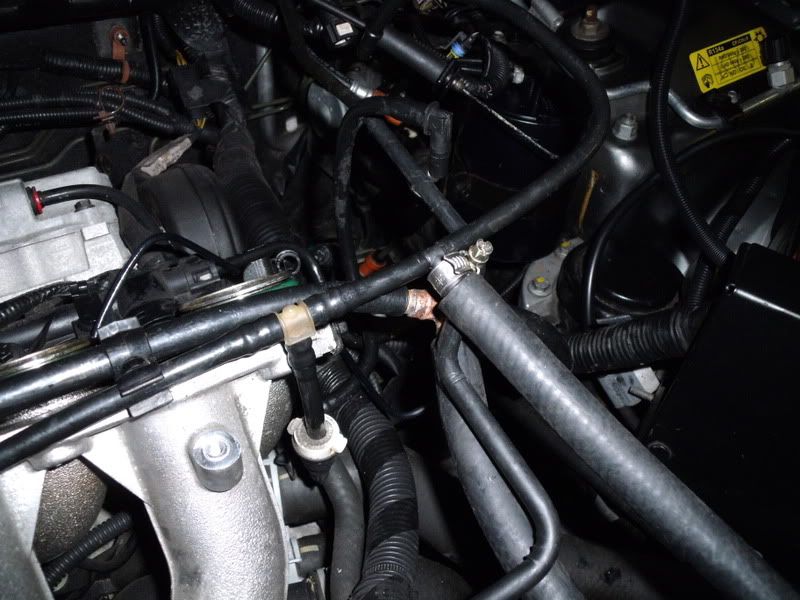 Right, so seen as ive made a rookie mistake (my first catch tank EVER lol) im off to bed and ill see if ive cured me rattle tomorrow morning and ill sort me catch tank out!
Comments welcome lol :getcoat: